Autumn Harvest Soup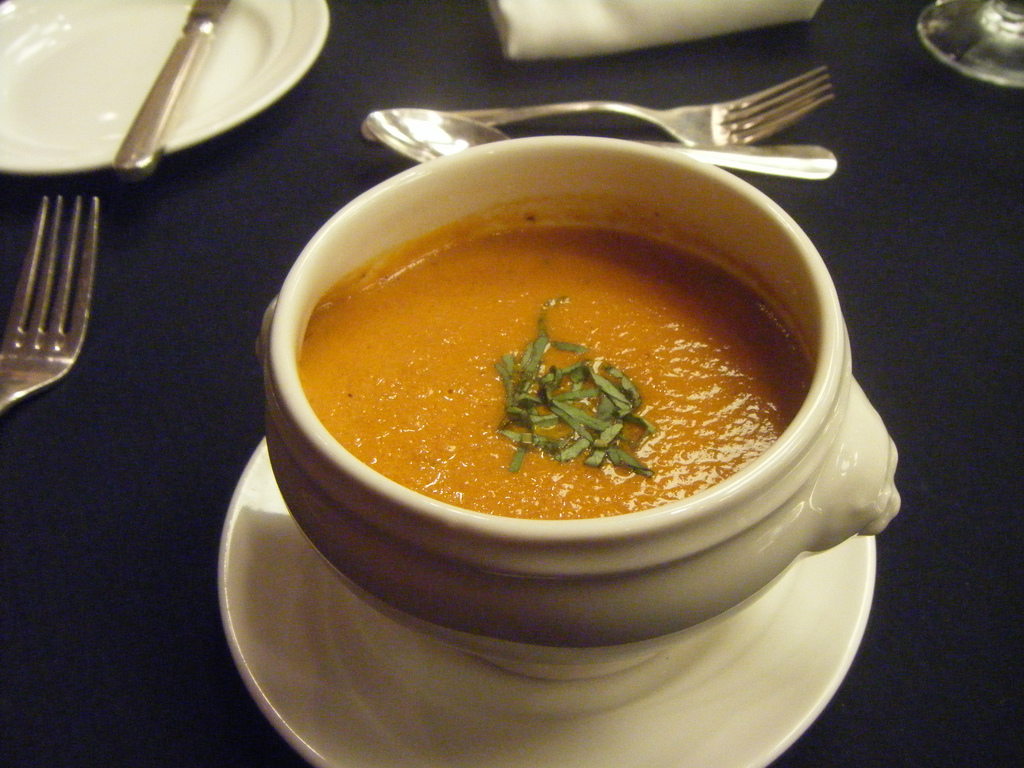 Here's an easy recipe found on mercola.com for a sweet soup made with your extra squash and rutabagas.  Try it out!
Ingredients:
1 butternut or acorn squash, cut in half
3 garlic cloves, ends removed but skin intact
2 cups rutabaga, peeled and diced
1½ – 2 cups sweet potato, peeled and diced
Oil
1 teaspoon salt
½ teaspoon pepper
1 small onion, chopped
¾ cup cashews
2½ cups Blue Diamond coconut milk
2 cups vegetable or chicken broth
½ teaspoon nutmeg
1 teaspoon thyme
Procedure:
Preheat oven to 400º Fahrenheit.  Rub the squash with oil and place cut-side down on a baking sheet.
Cut ends off garlic, coat with oil, and wrap in aluminum foil, then coat the rutabaga and sweet potato in oil and sprinkle with salt and pepper.
Add both to baking sheet.  Bake for 50 to 60 minutes or until softened, stirring diced veggies once.
Sauté onion until soft and caramelized, about 10 minutes.
Remove roasted veggies from oven and blend all of the above in a food processor until smooth.  The nuts may remain grainy, but that's okay.  Add water as desired to reach preferred thickness.  Serves 4.