Charmoula Sauce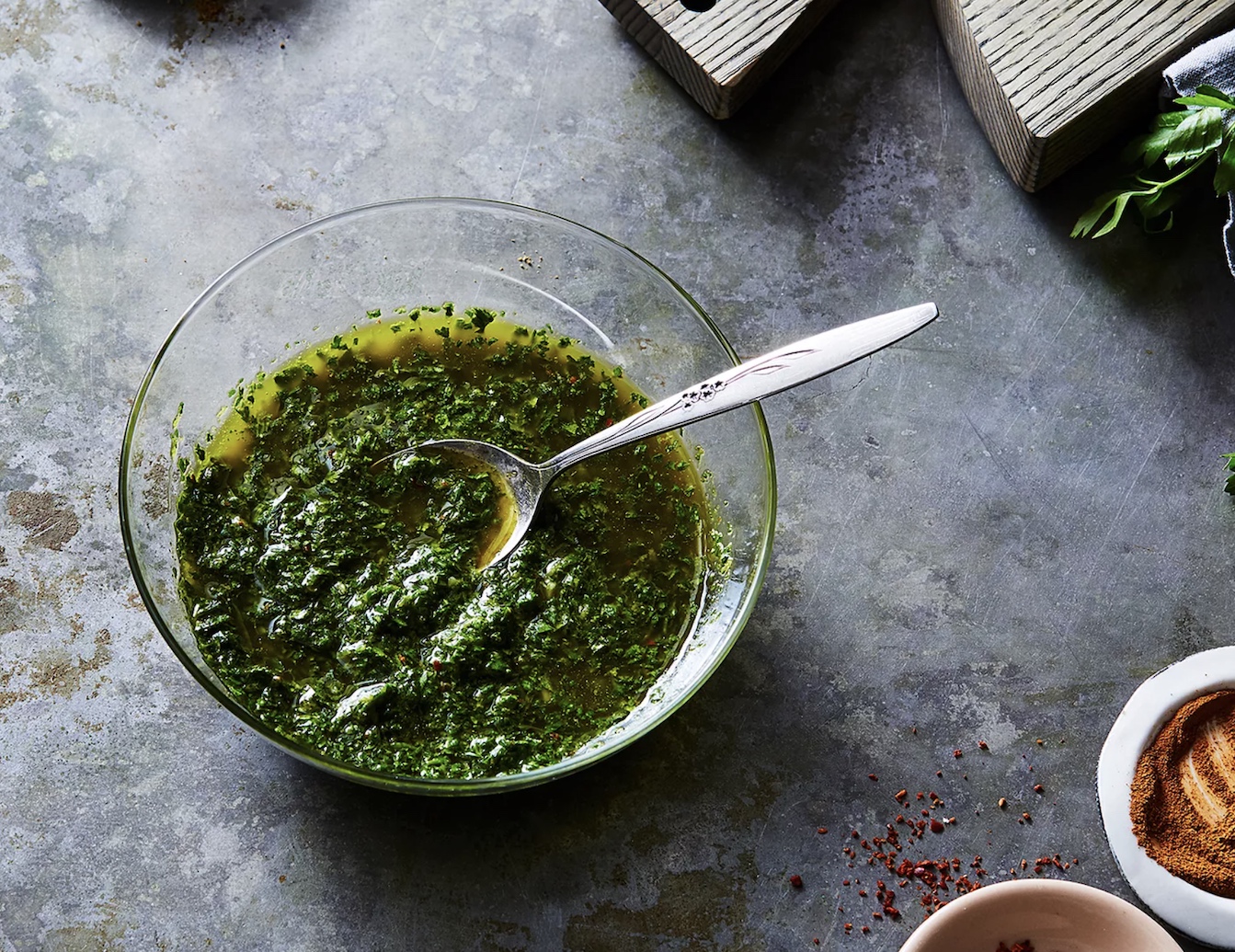 This is a classic Moroccan sauce typically used on grilled or baked fish, but it is also quite good on chicken. Some like to cook the fish and then add the sauce as a choice on the table, but others love how the sauce seeps into the meat when the fish is cooked with a slathering of the sauce on top. This particular recipe comes from The New York Times.
Ingredients:
3 garlic cloves, skins on
¼ cup cilantro, mostly leaves, roughly chopped
¼ cup Italian parsley, mostly leaves, roughly chopped
½ teaspoon freshly squeezed lemon juice
½ teaspoon sea salt
1 teaspoon paprika
1 teaspoon ground cumin
Pinch of cayenne
¼ cup olive oil
Procedure:
Char the cloves on an open flame. Clean off the blackened skin, mash and finely chop.
Use a mini-grinder and puree the garlic, cilantro, parsley, lemon juice and olive oil. Season with sea salt, paprika, cumin and cayenne. Stir well, taste, and adjust the seasonings if needed.
Refrigerate in a sealed container. Serve at room temperature.