Zucchini Butter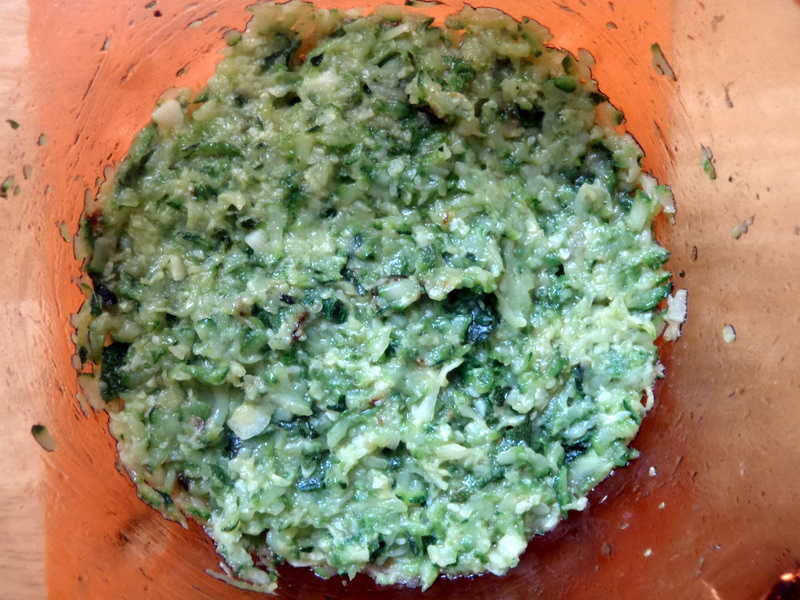 If Farmer John's predictions come true, we may be in for more summer squash so here is a simple recipe for making Zucchini Butter. While the recipe as is yields about 2 cups, you can halve the recipe and make less. Give it a try if you have already made your fair share of breads, muffins, and gratins.
Ingredients:
2 pounds zucchini or assorted summer squash (feel free to use less or add extra — cooking times will vary)
¼ cup olive oil or butter
2 minced shallots, garlic cloves, or combination of both
Salt and pepper
Procedure:
Coarsely grate zucchini. Let it drain in a colander for 3 to 4 minutes or until you are ready to begin cooking. To hasten cooking time, squeeze the water out of the zucchini by wringing it in a clean cloth towel.
In a deep skillet, heat olive oil or butter. Sauté shallots or garlic briefly. Add zucchini and toss. Cook and stir over medium to medium-high heat until the zucchini reaches a spreadable consistency, about 15 minutes. If you scorch the bottom, turn the flame down! (And scrape those delicious bits into the butter for added flavor — you can splash in a little water to help deglaze the pan.) The zucchini will hold its bright green color and slowly caramelize into a nice vegetable jam.
Enjoy on toast, as a sandwich spread, sauce for a grilled pizza, or as a side dish.