Zucchini Potato Fritters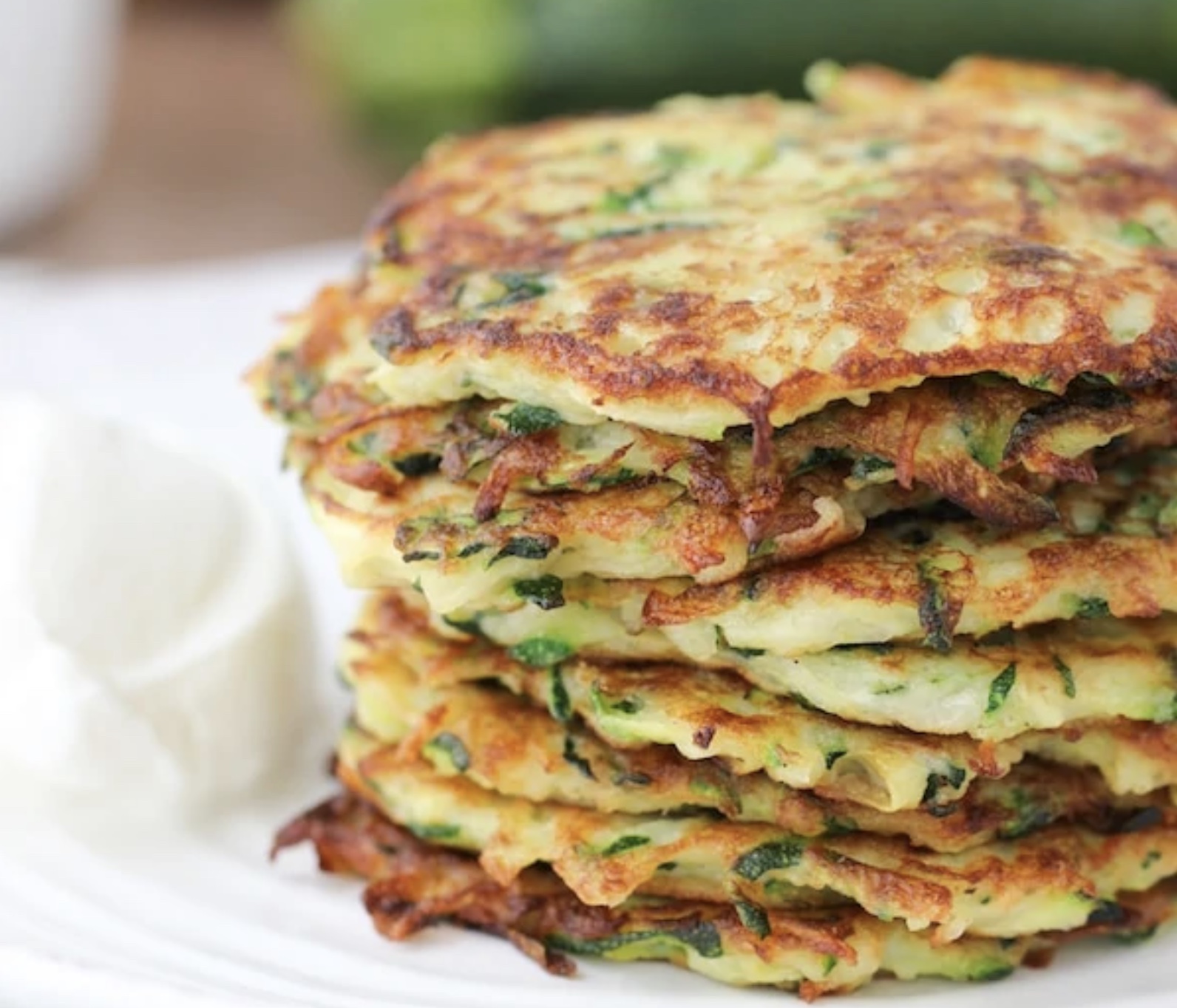 Zucchini Potato Fritters are a perfect easy meal that you can whip up any time for a satisfying breakfast, lunch or even a simple dinner in a pinch.  This recipe, found on the Olga's Flavor Factory food blog, is quick to make and doesn't require much planning or prep work in advance. Yields about 25 fritters.
Ingredients:
1 – 1½ pounds zucchini (about 2 medium zucchini)
1 large potato, preferably yellow/gold potato
1 small onion
2 eggs, beaten
¼ cup all-purpose flour
1 teaspoon salt
½ teaspoon ground black pepper
¼ – ⅓ cup oil (for frying)
Procedure:
Grate the zucchini on the large holes of a box grater. Mix the zucchini with ¾ teaspoons of salt and place the zucchini in a fine mesh sieve and set aside to drain while you prep the rest of the ingredients.
In a large bowl, grate the potato and onion on the smaller holes of the box grater. Add the eggs, flour, remaining ¼ teaspoon, and ground black pepper.
Mix to combine. Squeeze out as much of the liquid from the grated zucchini as possible. Discard the liquid. Add the zucchini to the rest of the fritter batter and mix to combine.
Heat 1-2 Tablespoons of oil in a nonstick skillet over medium heat until shimmering. Spoon the batter into the skillet, using the back of the spoon to flatten them out, creating fritters. Cook for about 3 minutes per side, until golden brown.
Drain the fritters on a paper towel-lined plate. Continue pan-frying the fritters. If you're not serving them to the table immediately, preheat the oven to 200°  Fahrenheit before you start frying the fritters.  Place the cooked fritters on a rack on top of a baking sheet to stay warm until you are ready to serve them. However, don't keep them in the oven for more than 20-30 minutes, or they will dry out.