Fennel, Grape, and Gorgonzola Salad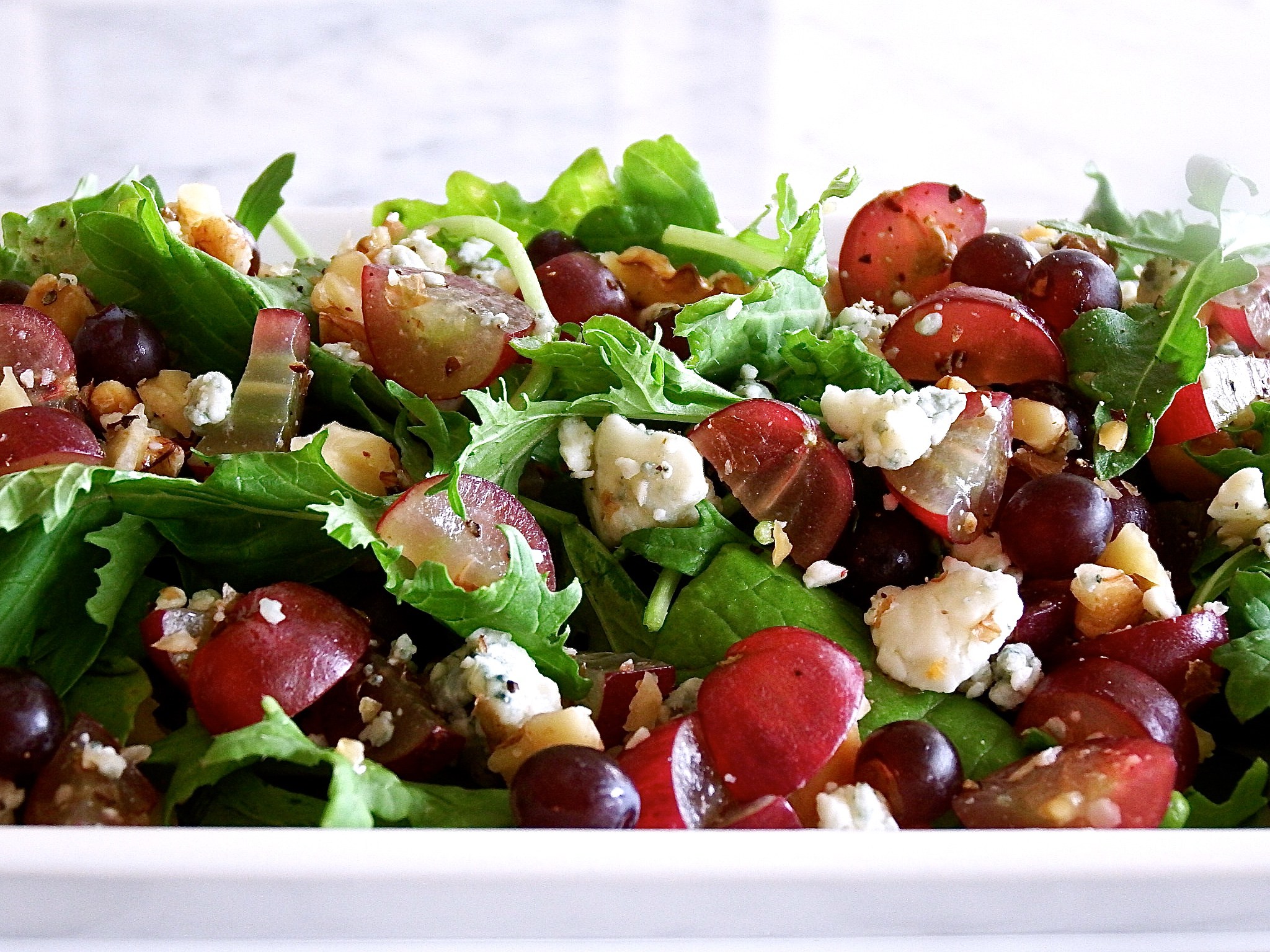 Here is a great salad idea, from Mariquita Farms and epicurious.com using fennel, radicchio, and romaine lettuce. If you don't have romaine, use any green or red leaf lettuce.  If you can't find black grapes, use red grapes. Serves 4.
Ingredients:
1 large fennel bulb
2 Tbsp olive oil
1 Tbsp lemon juice
½ cup black grapes, halved and seeded
2 oz. Gorgonzola cheese, crumbled (about ½ cup)
1 cup thinly sliced radicchio
1 cup thinly sliced romaine lettuce
Procedure:
Trim fennel stalks flush with bulb and discard any tough outer layer. Halve the bulb lengthwise, discard the core, and slice thin.
In a bowl, toss together fennel, olive oil, lemon juice, salt and freshly ground pepper to taste; let this stand for about 10 minutes.
Add grapes, cheese, sliced radicchio, and romaine. Toss to combine.