Roasted Brussel Sprouts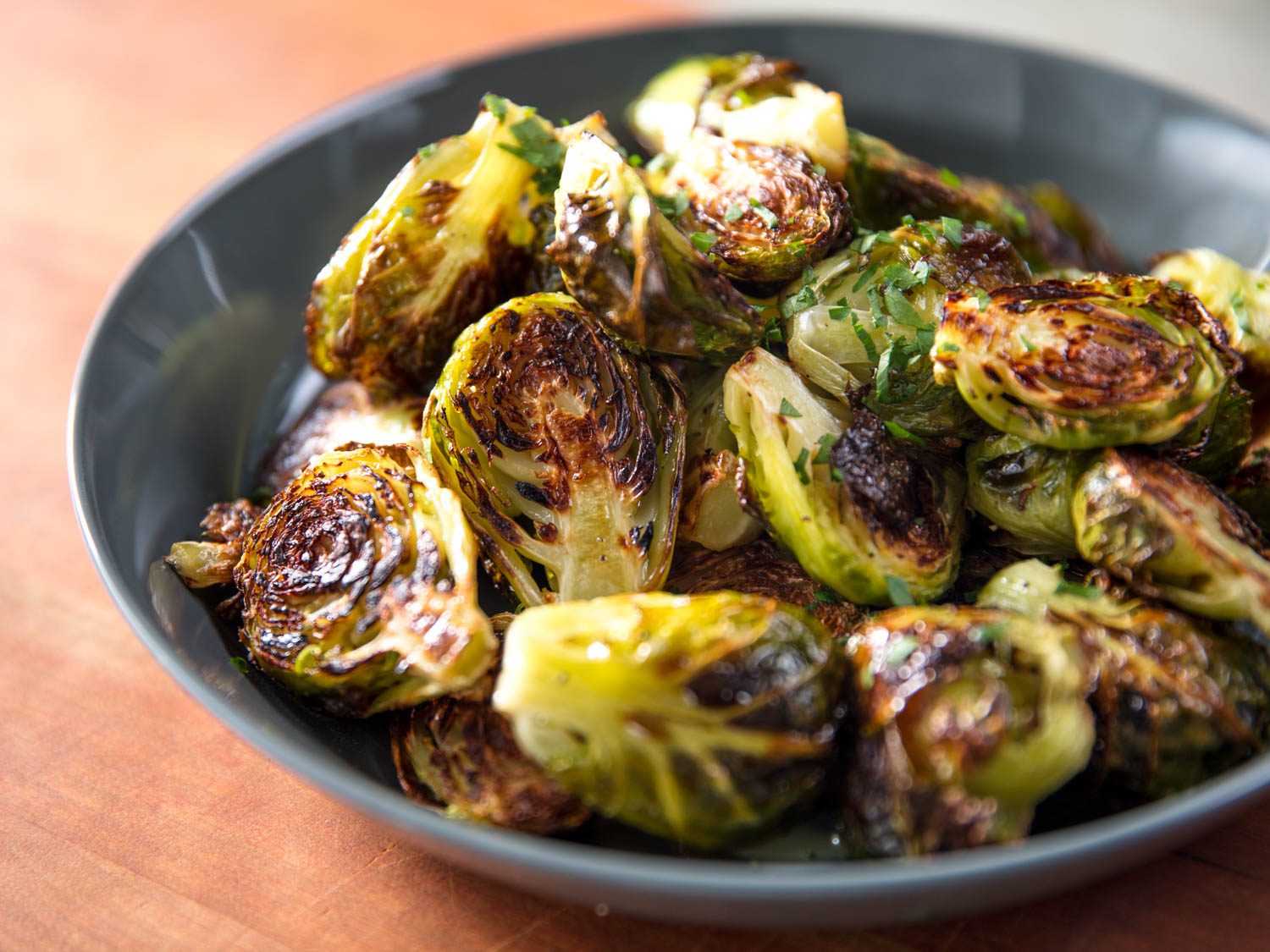 While this recipe calls for roasting them in the oven, they are pretty darn good cooked on the grill. Toss with oil, and place right on the grill. If the sprouts are on the small side, you might want to use a mesh plate (available as a grill accessory) to keep them from falling into the fire.
Ingredients
1½ pounds Brussels sprouts
3 Tablespoons olive oil
¾ teaspoon kosher salt
½ teaspoon freshly ground black pepper
Procedure
Preheat oven to 400°F.  Cut off the brown ends of the sprouts and remove any yellowed outer leaves.
Mix in a bowl with olive oil, salt and pepper.
Place on a sheet pan and roast for 35-40 minutes or until crisp on the outside and tender on the inside.
Shake the pan occasionally to brown the sprouts evenly.
If desired, sprinkle with more salt when done before serving.