Two Potato Home Fries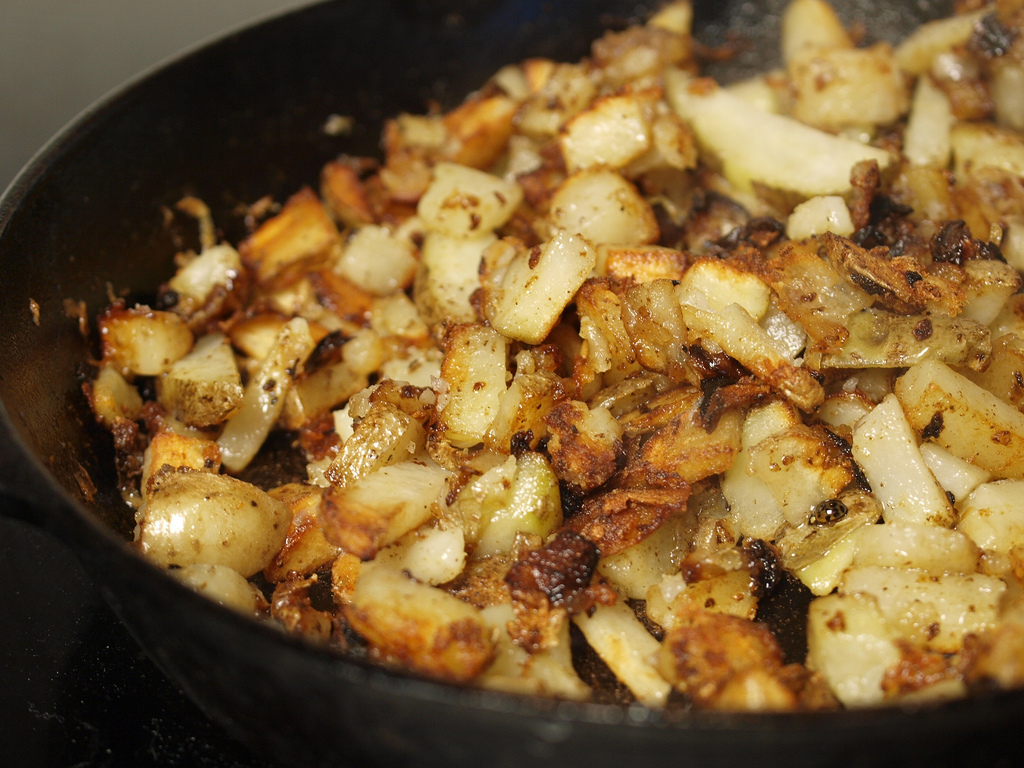 From Food Network Magazine, this recipe is easy and delicious and serves 4 as a side. You can substitute any of Farmer John's white potatoes in lieu of the Yukons.  Skillet dishes like this are versatile too – you can always toss in a meat, egg, or other vegetables to experiment with different flavors.
Ingredients
2 Yukon gold potatoes, cubed
2 sweet potatoes, cubed
2 Tablespoons vegetable oil
1 teaspoon grated ginger
½ teaspoon grated garlic
1 teaspoon curry powder
Salt and pepper to taste
Chopped cilantro for garnish
Procedure
Place cubed Yukon and sweet potatoes in a pot of cold, salted water; bring to a boil and cook until tender 5-8 minutes. Drain and pat dry.
Heat vegetable oil in a large skillet over medium-high heat. Add the potatoes and cook, turning, until browned, 8 minutes.
Stir in grated ginger, grated garlic, curry powder, salt and pepper; cook 1 minute. Sprinkle with chopped cilantro and serve.