Summer Squash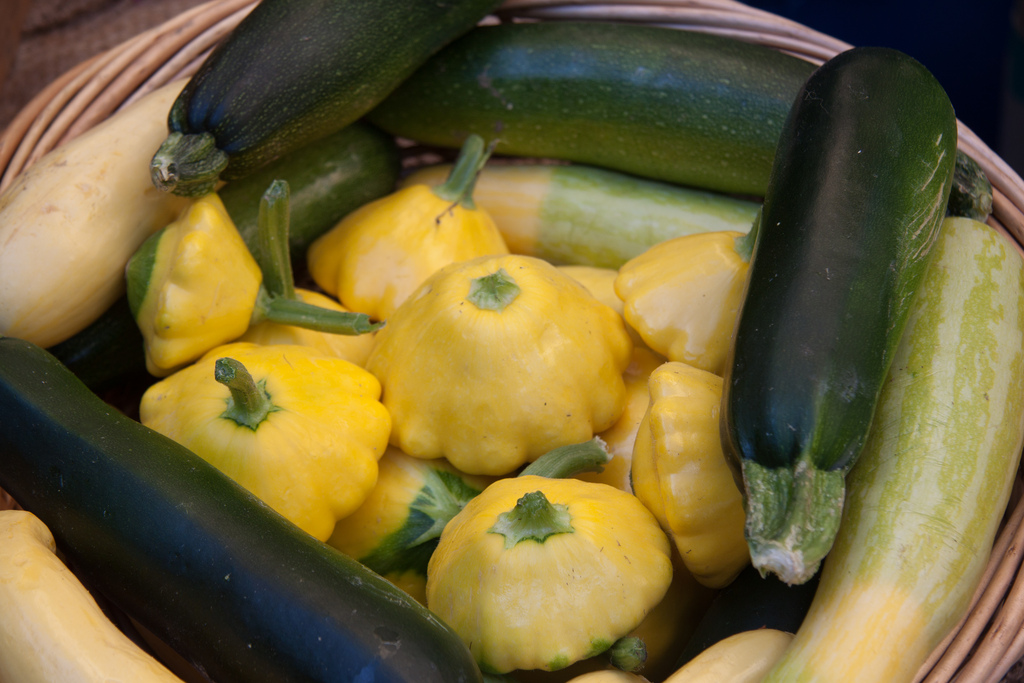 Welcome to Summer Squash season!  As you may have noticed already, summer squash appears in a variety of shapes and colors, the most prevalent being the well-known green zucchini, the straight or crooked necked yellow squash, and the round, flat, often scalloped edge, patty pan squash.  All these varieties are tender, warm-season vegetables that differ from their fall and winter cousins in that they are selected to be harvested while still immature.  Thus, the entire vegetable, rind, flesh, and seeds, can be eaten.
Summer squash can be the basis of a crudités platter, or use them grilled, baked, roasted, steamed, boiled, sautéed, fried or in stir-fries.  Their mild flavor comes through best when grilled; simply slice the squash in ¼ to ½ inch strips or slices, sprinkle with a bit of salt, pepper and any of your favorite herbs or seasonings, brush with canola or olive oil, and grill for about 5 minutes total, turning once (they keep for about a week in the fridge once grilled, making amazing grilled veggie sandwiches or paninis!).
Herbs that compliment summer squash include dill, pepper, basil, chives and marjoram. Remember, you can substitute any of the summer squash for one another without affecting your recipe.  They will keep about 5 days in the crisper section of your fridge, stored in a plastic bag.