Baba Ganoush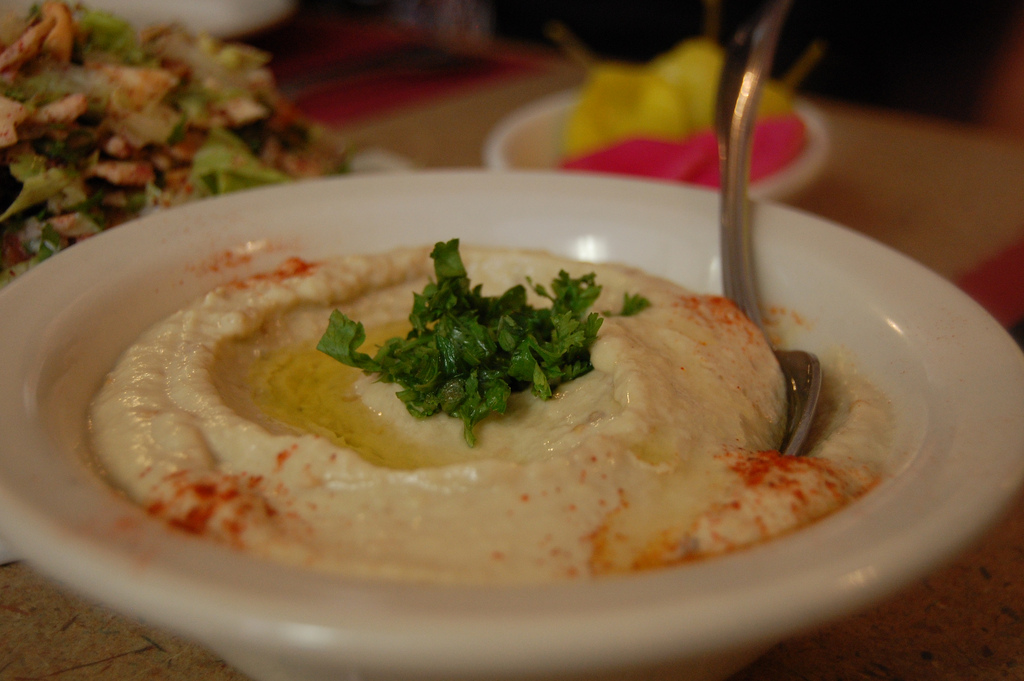 Here's a traditional baba ganoush recipe that goes great with chips, pita bread, or veggies.  When you get it right, baba ganoush is smooth and luxurious, smoky, and savory.
Ingredients:
2 lbs eggplant
¼ cups lemon juice
¼ cups tahini
1 clove garlic, minced
¼ cups finely minced onion
salt and pepper, if desired
1 Tablespoon olive oil
2 Tablespoon minced parsley
Procedure:
Prick eggplant with fork and place on baking sheet. Broil for approximately 20 minutes. Turn occasionally so skin chars on all sides. Let cool.
When cool, scoop out inside and place in bowl. Mash with tahini, lemon juice, garlic, salt & pepper. Cover and refrigerate.
Before serving, sprinkle with oil and minced parsley.
Serve with pita slices, or fresh veggies for dipping.