Parmesan Veggie Toss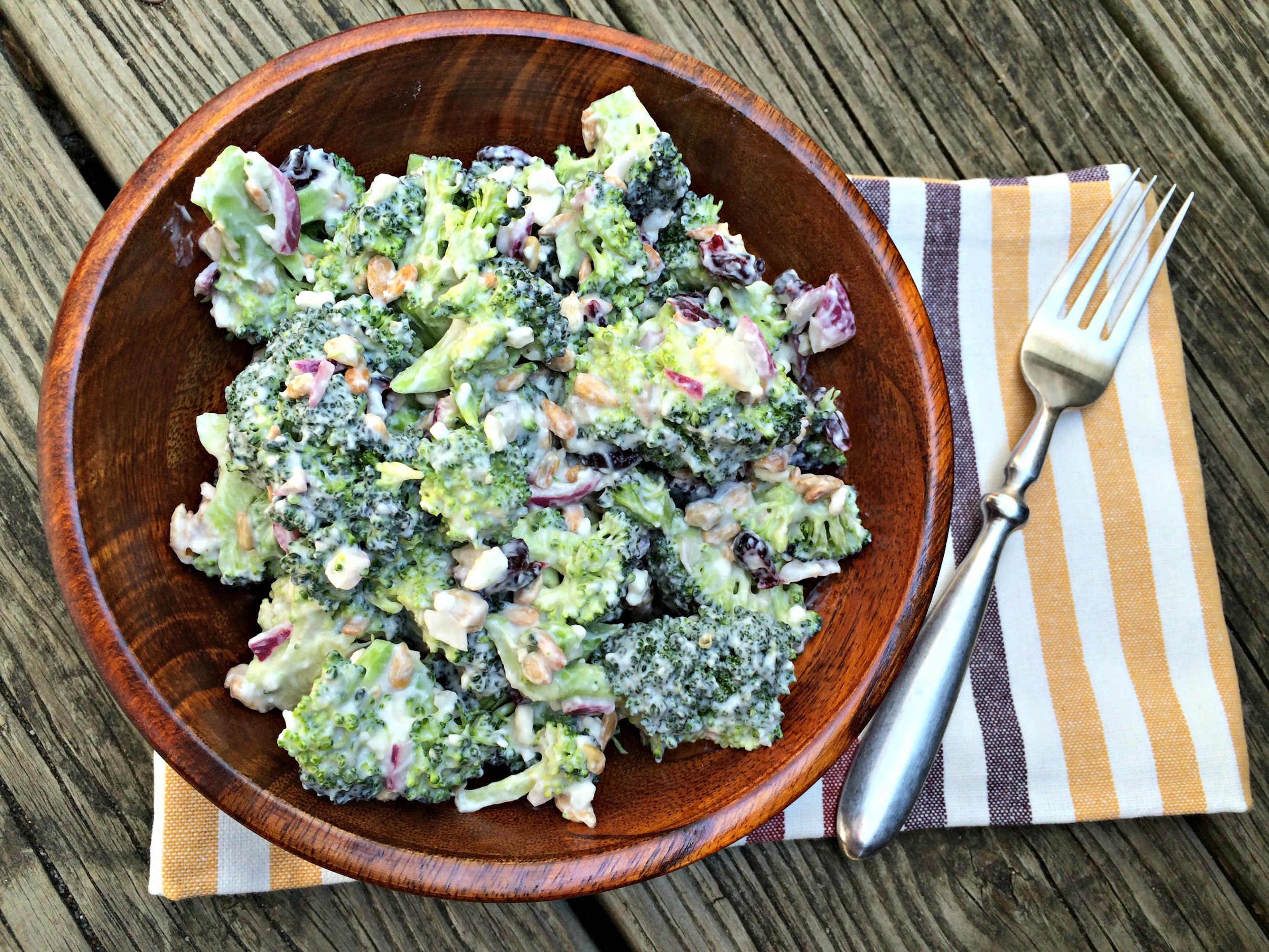 Try this with any of your favorite veggies!  Keep them raw or lightly steam them for a softer bite.
Ingredients:
1 cup mayonnaise
¼ cup white vinegar
¼ cup grated Parmesan cheese
1 Tablespoon sugar (or less, to taste)
1 teaspoon dried basil
¼ teaspoon salt
8 ounces bacon, crisped and crumbled
2 cups broccoli florets
2 cups cauliflower florets
1 small red onion, sliced
lettuce
toasted nuts or croutons
Procedure:
In large bowl combine mayonnaise, vinegar, Parmesan cheese, sugar, basil, salt, and bacon.  Pour this over broccoli and cauliflower florets and red onion.
Serve on a bed of lettuce and top with toasted nuts or croutons.