Sweet Potato Fries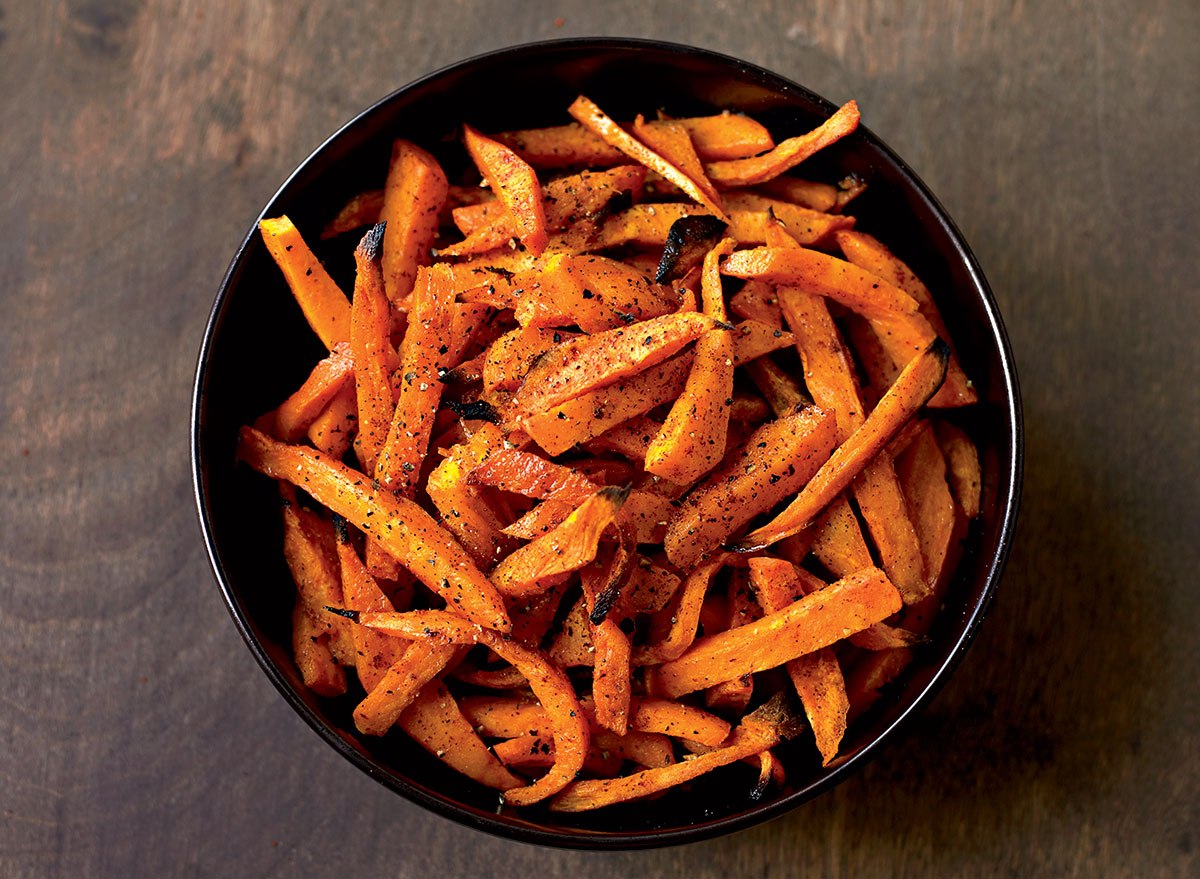 If you have left over sweet potatoes—and you probably do, these are so fantastic, even your pickiest eater will probably like them.
Ingredients:
Olive oil
Sweet potatoes
Salt
Paprika
Procedure:
Preheat oven to 400°F.
Peel sweet potatoes, and cut in half the long way. Then cut slices about ½ inch thick. Cut the slices in half again so that you have sticks approximately ½ inch to a side.
Liberally grease a cookie sheet with olive oil. I use about 3 Tablespoons for a sheet. Place potato slices on cookie sheet and give a good stir so that they are well coated with the oil. Sprinkle well with salt and paprika.
Bake in middle of oven for 15-20 minutes or until browned on the bottom. Turn slices over so browned side is on top and continue to bake for another 5-10 minutes or until crisp all around.
Serve as a side dish with ketchup or all by themselves.