Farm News – November 7, 2016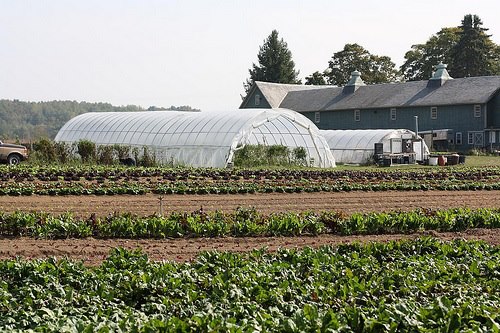 Hi Folks!  We have another great and colorful share for you this week with red onions and rainbow carrots.  As I have alluded to in previous updates it will be heavy on roots, greens, and brassica family crops.  We are hoping to finish up the cauliflower rotation this week and we have Brussels sprouts.
We are starting another round of broccoli; for those who do not receive it this week there will be bunched baby kale or mustard greens.  This will be the last week for peppers unless we have a few stragglers to send as extras next week.
The share for this week will be: Lettuce, spinach, white sweet potatoes, red onions, choice of white salad turnips or red skinned turnips, arugula, choice of escarole or endive (frisée), Brussels sprouts, rainbow carrots, broccoli or baby kale/ mustard greens, butternut squash, and choice of dill or cilantro. 
Enjoy!  Farmer John