Farm News – June 26, 2017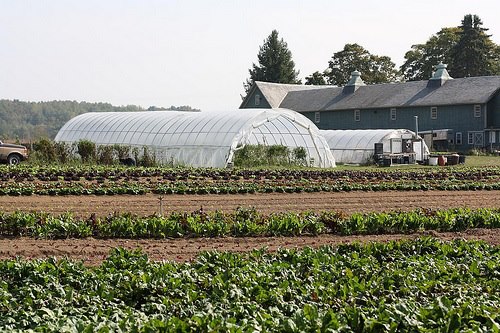 Hi Folks!  We received some good rain last Friday evening and overnight into Saturday, but it cleared off early Saturday, giving us a beautiful day for the farm visit picnic.  Attendance was a bit low but those who came out had a nice time.  I hope many of you will have a chance to visit sometime this season.  I enjoy meeting the members, especially the children.  As I have previously mentioned, I was raised on canned vegetables so it's wonderful to hear about how the kids enjoy fresh veggies.
We should have had Napa cabbage for everyone this week, but the high humidity combined with the heat wave caused many to succumb to bottom rot.  We have another planting that will be ready soon, so we will distribute what we have for now and some will have to wait a few weeks.  Broccoli is starting to head up, so those who do not get cabbage may get broccoli or kohlrabi.  I was hoping to have carrots for you this week but they are still a little small, so we will wait until next week for them to size up a bit.  Summer squash is coming in heavy now so expect lots!
The share for this week will be Lettuce, choice of Swiss chard or spinach, kale, summer squash, peas (mainly Sugarsnap), scallions, Napa cabbage or broccoli or kohlrabi, and choice of an herb (parsley, chervil, sweet marjoram, summer savory), and endive (frissee) for the premium shares.
Enjoy!  Farmer John