Broccoli Soup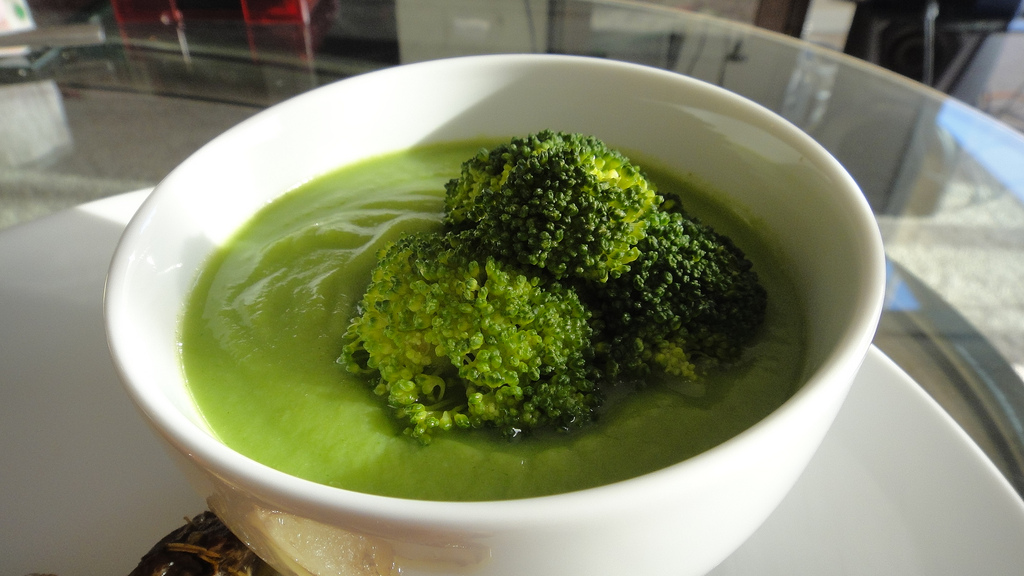 If we are lucky enough to get broccoli leaves, they are perfect in this soup. If not, feel free to just use broccoli. This will be a very dark green soup.
Ingredients
4 Tablespoons butter, room temperature
1 ½ pounds fresh broccoli leaves and stems, cleaned and coarsely chopped
1 large bunch of scallions or leeks, chopped
1 carrot, chopped
Salt and freshly ground black pepper
8 cups low-sodium chicken broth
3-4 Tablespoons farina
Directions
Melt 4 tablespoons butter in heavy medium pot over medium-high heat. Add broccoli stems, scallions, carrot, salt and pepper and saute until scallions are softened and translucent, about 5 minutes.
Add stock and broccoli leaves and 2 cups of water. Bring to boil. Simmer uncovered until broccoli is tender and leaves have wilted, about 15 minutes.
In batches, purée the soup in a food processor. Bring soup back to a simmer in the pot, and add salt and pepper to taste. While stirring, add farina, and simmer on low for 20 minutes. Add more water if needed to thin out soup.