Sautéed Greens with White Beans and Garlic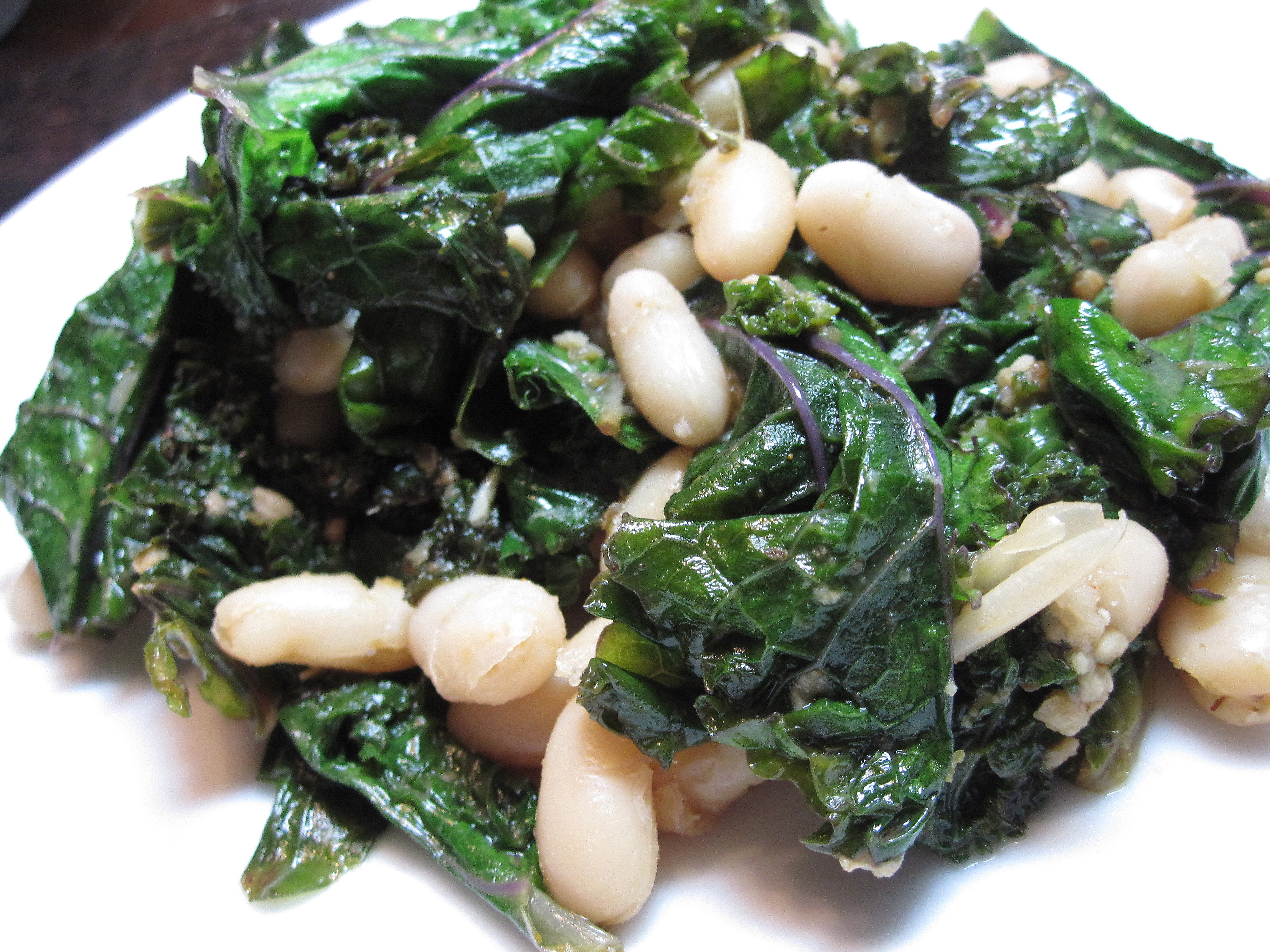 This recipe from Whole Foods can be made with a mix of greens, such as spinach, mustard greens, curly endive (frisée), escarole, kale, or broccoli raab.  The recipe as presented serves 6 to 8.
 Ingredients:
2 Tablespoons Extra Virgin Olive Oil
3 to 4 cloves garlic, thinly sliced
¼ teaspoon crushed red pepper flakes (optional)
1½ pounds mixed greens, trimmed and roughly chopped, such as escarole, curly endive, mustard greens, spinach, kale or broccoli raab
1 cup low-sodium chicken or vegetable broth
2 (15-oz.) cans no-salt-added cannellini or other white beans, rinsed and drained
¼ teaspoon sea salt (any coarse salt is fine too)
¼ teaspoon ground black pepper
Procedure:
Heat oil in a large skillet over medium heat. Add garlic and pepper flakes and cook, stirring often, until golden brown, about 5 minutes. Add greens (in batches, if needed), and cook, tossing often, until wilted and bright green, 3 to 4 minutes. Transfer to a colander as done and allow to drain. Return skillet to heat.
Add broth to skillet and deglaze, scraping up any browned bits.  Add beans and simmer until hot throughout, 2 to 3 minutes.  Return greens to skillet, toss gently and season with salt and pepper.