Sautéed Green Beans with Garlic and Tomato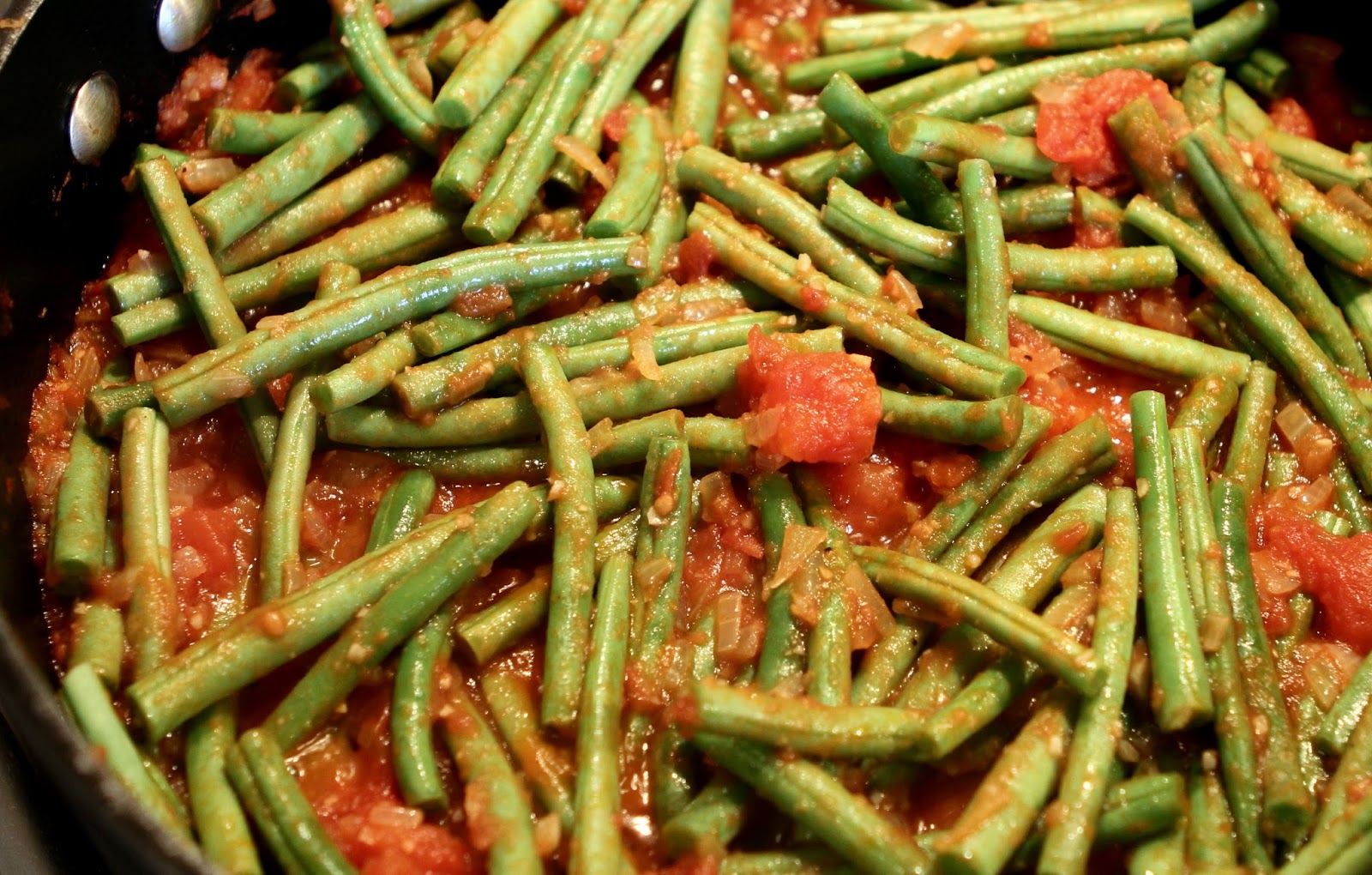 This delicious recipe is from Serving up the Harvest, by Andrea Chesman, a cookbook that is chock-full of great seasonal recipes.  It's perfect for summer CSA shares that include abundant beans and tomatoes.  Serves 4.
Ingredients:
1 pound green or wax beans, trimmed
2 Tablespoons Extra Virgin Olive Oil
2 garlic cloves, minced
1 teaspoon finely chopped fresh oregano
2 plum tomatoes or 1 slicing tomato, diced
2 Tablespoons fresh lemon juice or balsamic vinegar
Salt and freshly ground black pepper
Procedure:
Bring a pot of salted water to a boil. Add the beans and blanch until just barely tender, about 3 minutes. Drain well.
Heat the oil over medium heat in a large skillet. Add the garlic and cook until fragrant, about 1 minute. Add the beans, oregano and tomatoes. Cook until the beans are heated through, about 3 minutes longer.
Season with lemon juice or balsamic vinegar, salt and pepper. Serve hot.