Easy Fingerling Potatoes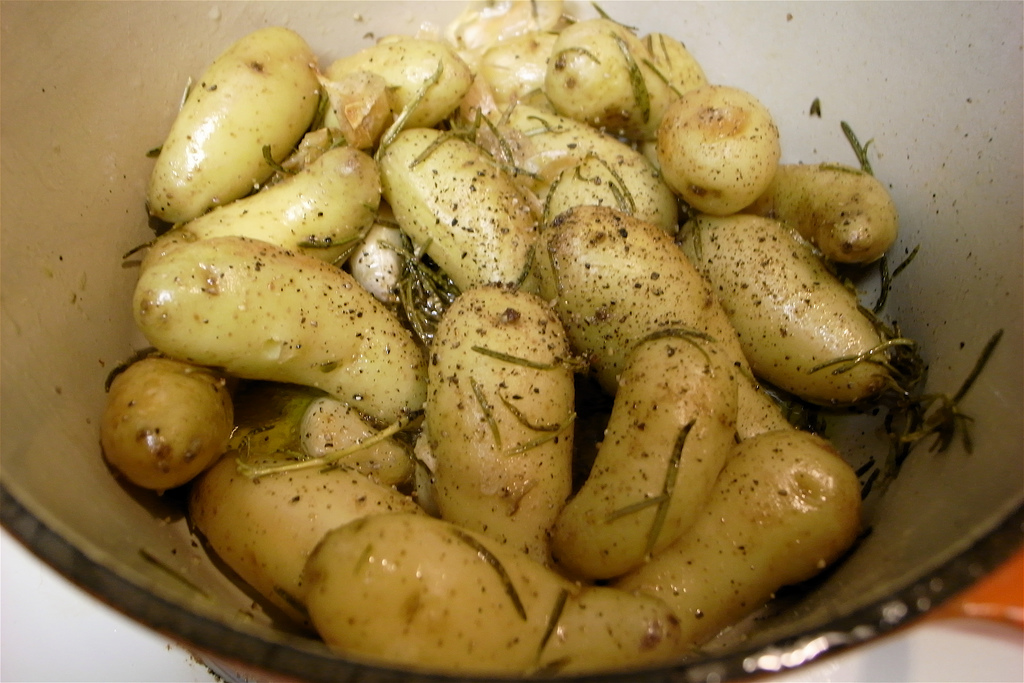 Fingerling potatoes are quick and easy to prepare on the stove-top.  Because of their size, they cook quickly, and don't need to be peeled.  Try any of these variations!
Procedure:
Wash potatoes but do not peel.  Place in pot and fill with water until covered.  Bring to a boil and cook until tender when poked with a fork. If potatoes are small, this may take only 10 minutes.  For larger potatoes, it could take up to 30 minutes. Drain potatoes and serve warm.
This is the base recipe.  Now to add some flavor, check out the following variations:
Option #1:  Add 1 teaspoon salt, 1 Tablespoon butter, 2 springs thyme to cooking water before boiling.  Drain potatoes and remove thyme.
Option #2:  If you don't prefer the taste of thyme, another option is to omit it and toss the warm potatoes with a few Tablespoons of chopped chives.
Option #3:  If you don't prefer cooking with butter, you can substitute a Tablespoon of olive oil in the cooking water instead. Or, just leave it as is!
Option #4:  Last option: Cook the potatoes in salted water.  Drain, while still warm, toss with 2 Tablespoons olive oil, 1 teaspoon salt, ½ teaspoon fresh ground pepper (or more to taste!). Simple and delicious!