Cold Cucumber Cream Soup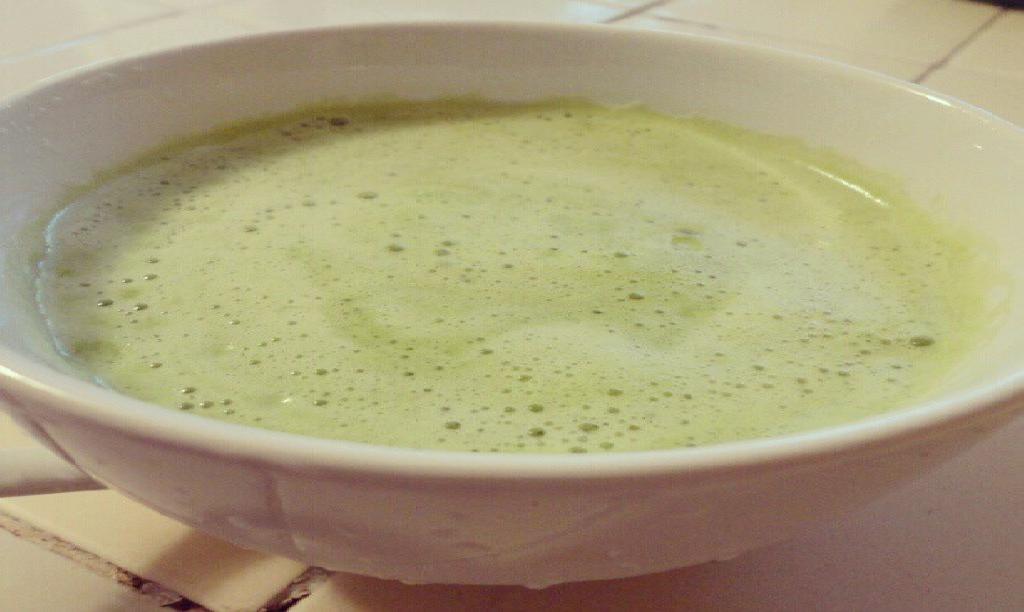 A quick and refreshing cold soup that can be prepared ahead of time for those warm, muggy evenings; if you are out of cilantro already, dill works just as well.  Serves 4.
Ingredients:
3 cups peeled cucumbers, seeded and finely chopped
⅓ cup plain yogurt
⅓ cup sour cream
¼ cup finely chopped white onion (or substitute a sweet onion, like Vidalia)
2 Tablespoons finely chopped green bell peppers
½ teaspoon chopped fresh garlic
2 Tablespoons finely chopped cilantro or dill
¼ teaspoon fresh ground black pepper
¼ teaspoon salt
Sliced cucumber and chopped fresh chives for garnish
Procedure:
In a large bowl, combine the cucumbers, yogurt, sour cream, onion, peppers, and garlic and mix well.
Remove 2 cups of soup and set aside. Using an immersion blender (or regular kitchen blender), blend soup ingredients until smooth.
Combine the pureed mixture and the 2 cups of reserved soup.
Add the cilantro or dill, pepper and salt. Mix well and refrigerate for at least 60 minutes.
Stir before serving, garnished with sliced cucumbers and chopped chives. Don't you feel cooler already? Enjoy!