Salsa Verde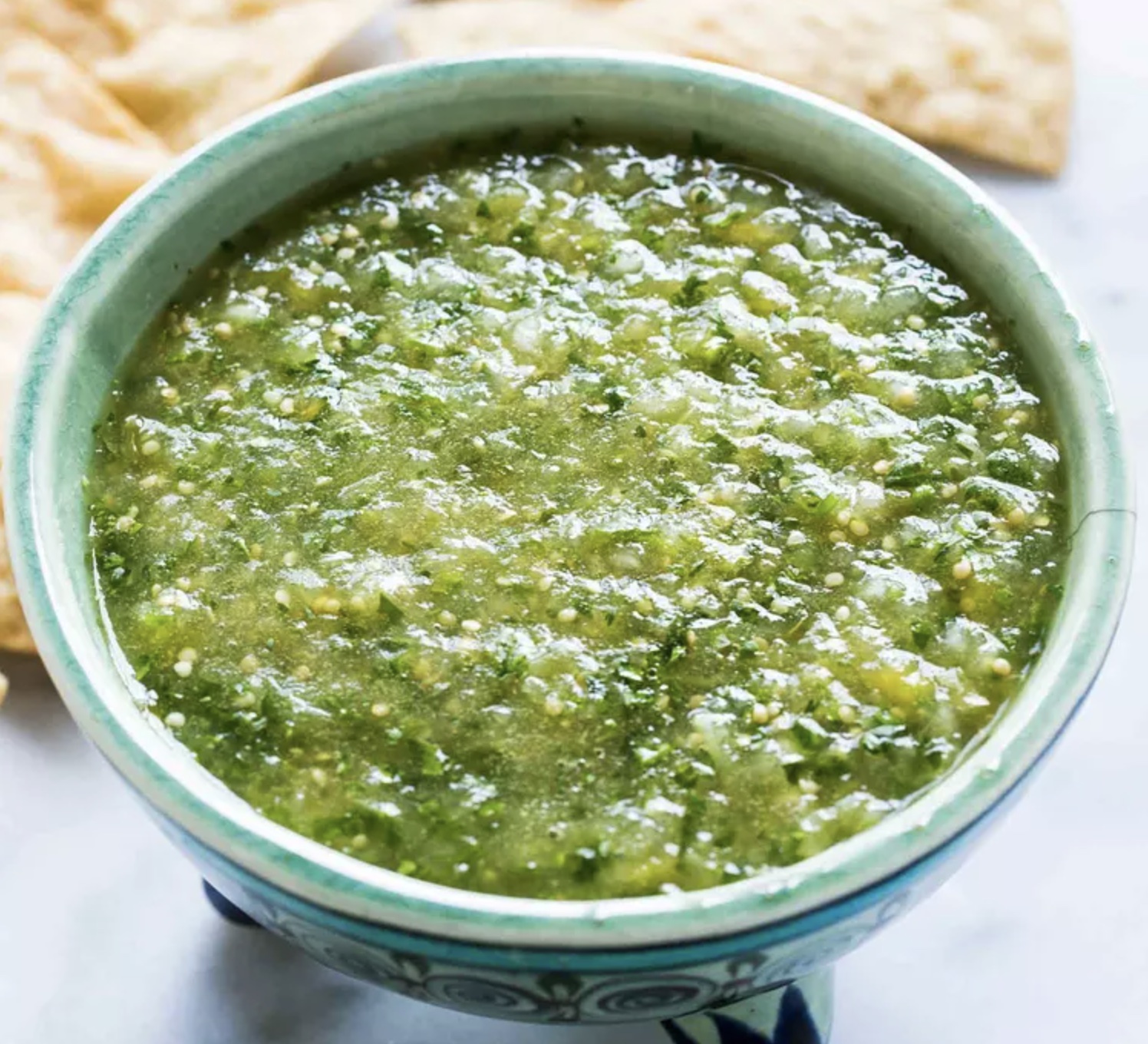 Got tomatillos? Grab your favorite tortilla chips for dipping in the best homemade salsa verde recipe ever. This recipe, found on www.simplyrecipes.com, includes three methods for making this Mexican green salsa with roasted tomatillos, chile peppers, lime juice, cilantro, and onion.
Ingredients:
1½ lbs tomatillos
½ cup chopped white onion
2 cloves (or more) garlic, optional
½ cup cilantro leaves
1 Tablespoon fresh lime juice
2 jalapeño peppers, stemmed seeded and chopped
Salt to taste
Procedure:
Remove papery husks from tomatillos and rinse well.
Choose one of these methods:

Oven Roasting method – Cut in half and place cut side down on a foil-lined baking sheet. Place under a broiler for about 5-7 minutes to lightly blacken the skin.
Pan Roasting method – Coat the bottom of a skillet with a little vegetable oil. Heat on high heat. Place the tomatillos in the pan and sear on one side, then flip over and brown on the other side. Remove from heat.
Boiling method – Place tomatillos in a saucepan, cover with water. Bring to a boil and simmer for 5 minutes. Remove tomatillos with a slotted spoon.

Place tomatillos, lime juice, onions, garlic (if using), cilantro, chili peppers in a food processor (or blender) and pulse until all ingredients are finely chopped and mixed. Season to taste with salt. Cool in refrigerator.
Serve with chips or as a salsa accompaniment to Mexican dishes. Makes 3 cups.