Farm News – October 14, 2019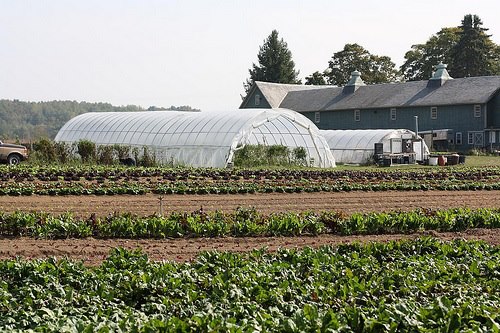 Hi Folks! So, we received just under an inch of rain this past week and the forecast is calling for a wet Wednesday. All of the crops are getting the water and the sunshine they need and are growing and maturing nicely. We have begun digging the sweet potatoes and they look very nice and more importantly they taste great too!
We are doubling up on the root crops again this round with beets and salad turnips. This will be the case for most of the shares for the remaining weeks of the season. The salad turnips have beautiful, edible tops which are very nutritious. The beets are loose, but we are sending some beet greens as an extra for those of you who enjoy them. You will, however, have many other greens to work with this week- we have some spectacular spinach for you, as well as amazing arugula and tasty tatsoi. We are beginning another rotation with broccoli with kohlrabi as the stand-in.
The share for this week will be: Peppers, choice of arugula or tatsoi, sweet potatoes, lettuce, broccoli or kohlrabi, spinach, butternut squash, beets, salad turnips, red cabbage, and choice of an herb. Premium shares will also include choice of escarole or endive and kale.
The fruit share for this week will be: Fuji apples and Tosca pears.
Enjoy! Farmer John