Holiday Butternut Squash Spread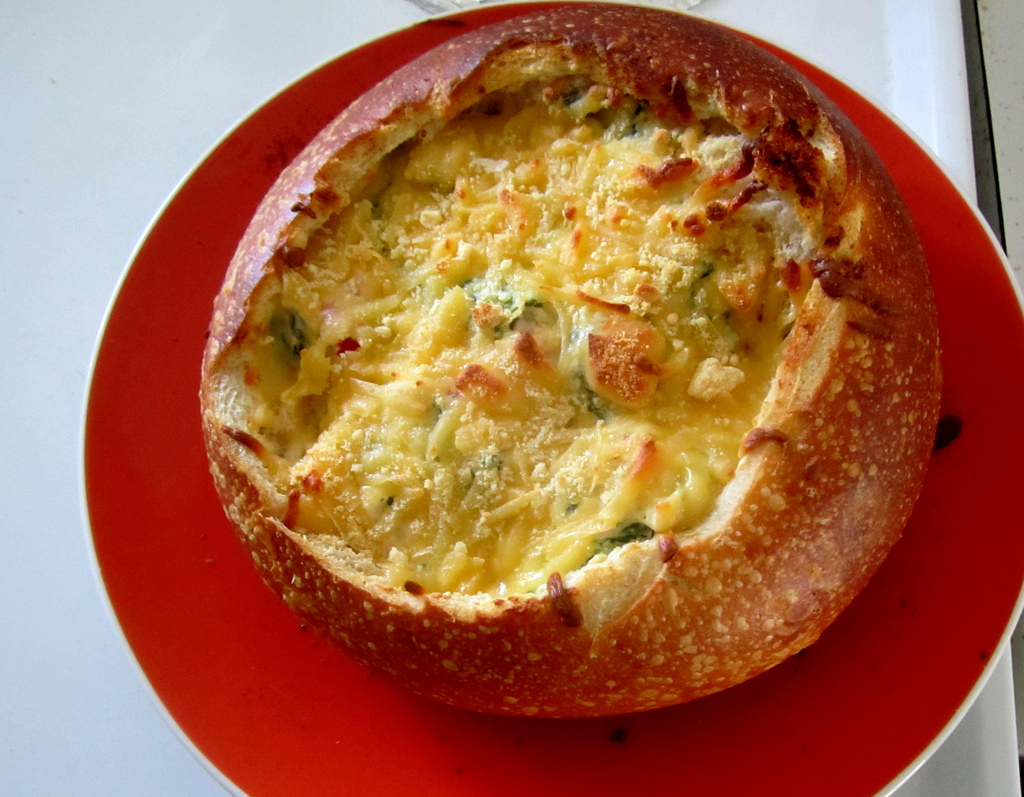 With the holiday season nearly upon us, here is a different twist on a spread that may come in handy for family and guests. The recipe yields 1¾ cups. Enjoy!

Ingredients:
3 fresh sage leaves
3 Tablespoons olive oil
1 medium butternut squash, peeled, seeded and cut into 1-inch pieces
1 teaspoon kosher salt
⅛ teaspoon freshly ground pepper
2 oz. cream cheese, softened (¼ c)
3 Tablespoons grated Parmesan cheese
2 teaspoons chopped fresh sage
Procedure:
1. Pat sage leaves dry. In a small skillet, heat olive oil over medium-high heat. Add sage leaves and cook for 30-40 seconds or until crisp. Remove with slotted spoon, reserving oil in skillet. Drain leaves on paper towels.
2. Toss together squash, 2 Tablespoons of the reserved oil, salt and pepper. Spread in single layer on a baking sheet lined with foil. Bake at 400° for 25-30 minutes, or until tender and golden brown. Cool slightly.
3. In a food processor bowl, combine squash, cream cheese, Parmesan cheese, and 2 teaspoons sage. Cover and process until smooth. Transfer to serving bowl.
4. Drizzle with reserved oil and top with crisp sage leaves. Serve with favorite crackers or some toasted, thinly-sliced baguette.