Southern-Style Collard Greens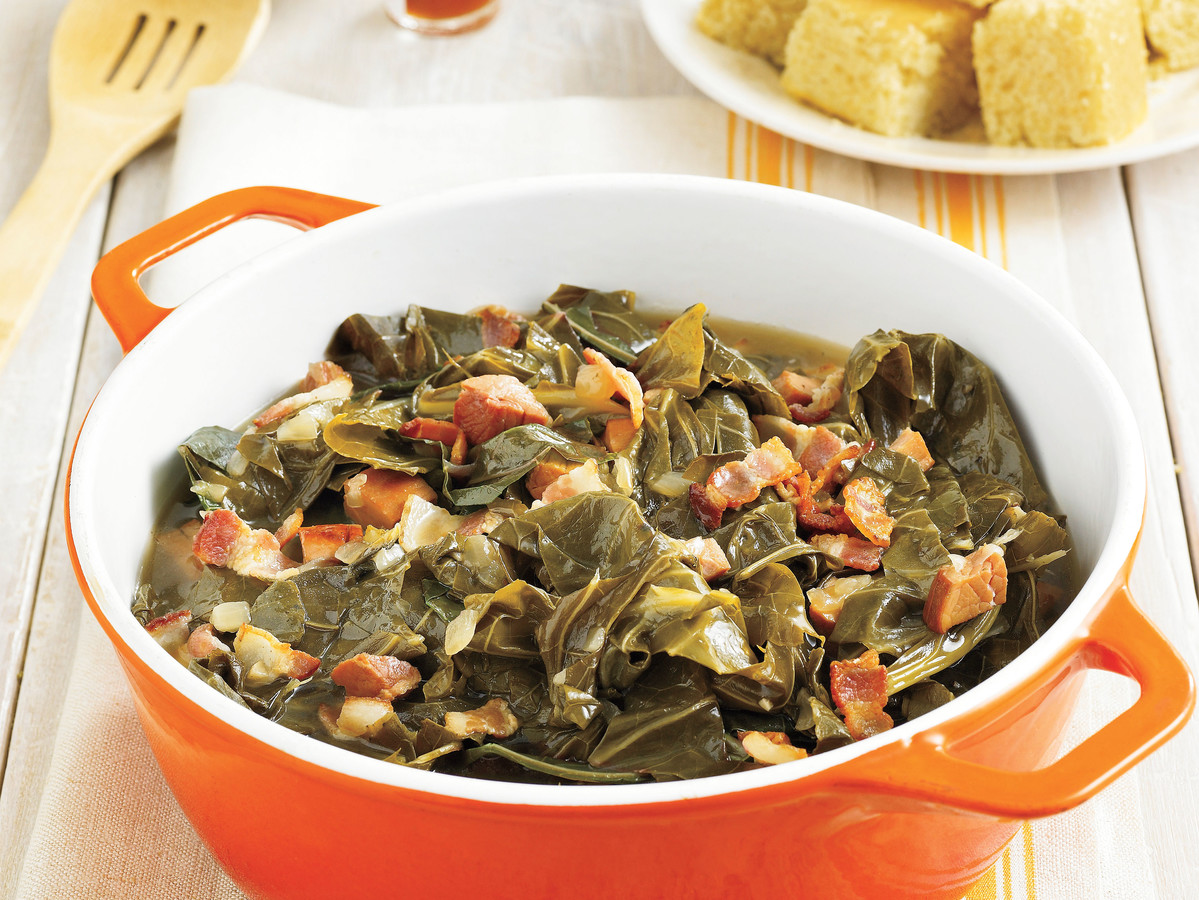 There are many delicious ways to cook collard greens, but this is best-known way to do it in the South – low and slow in a stockpot (or slow cooker) with plenty of bold, smoky ingredients to amp up the flavor of the greens. This recipe from Southern Living Magazine takes a few hours to simmer, but only requires a few minutes of hands-on cooking time. Serves 10-12.
Ingredients:
12 hickory-smoked bacon slices, finely chopped
2 medium-size sweet onions, finely chopped
¾ pound smoked ham, chopped
6 garlic cloves, finely chopped
3 (32-oz.) containers chicken broth
3 (1-lb.) packages fresh collard greens, washed and trimmed
⅓ cup apple cider vinegar
1 Tablespoon sugar
1 teaspoon salt
¾ teaspoon pepper
Procedure:
1. Cook bacon in a 10-qt. stockpot over medium heat 10 to 12 minutes or until almost crisp.
2. Add onion, and sauté 8 minutes;
3. Add ham and garlic, and sauté 1 minute.
4. Stir in broth and remaining ingredients. Simmer 2-3 hours or to desired degree of tenderness.