Curried Zucchini and Couscous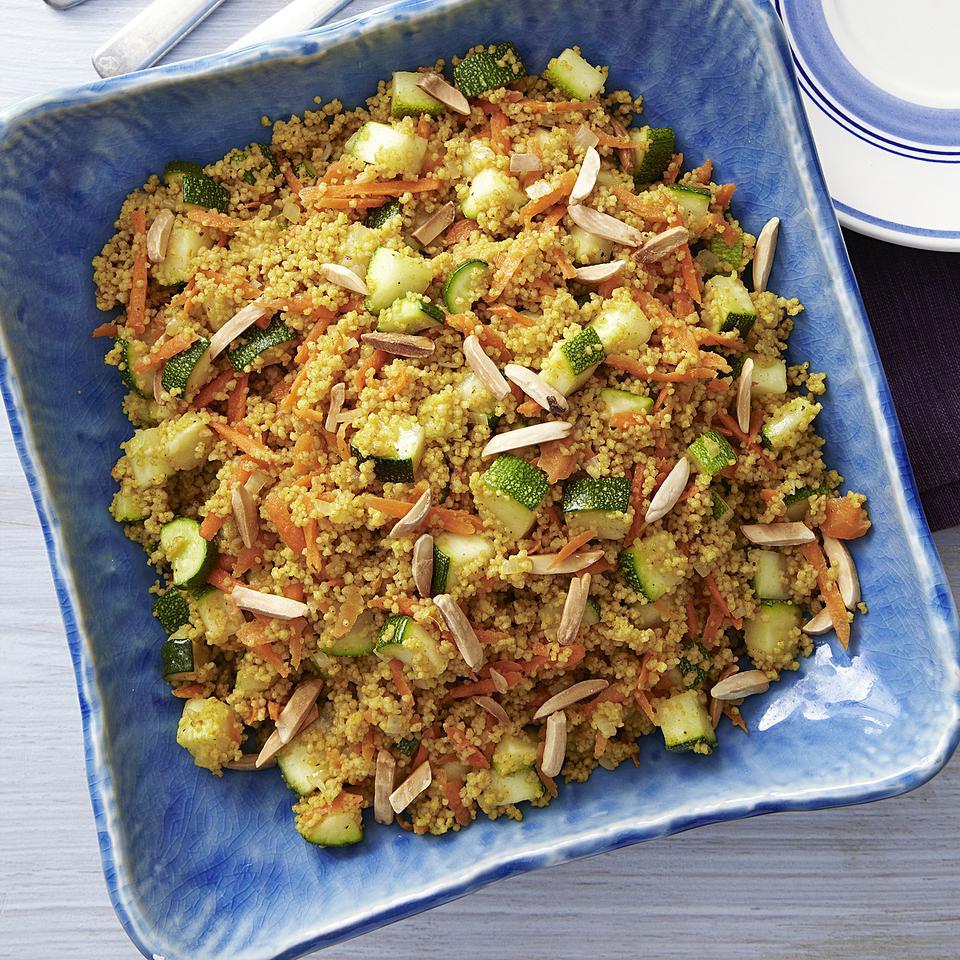 Taken from the August issue of Eating Well Magazine, this recipe is made in one saucepan and goes very well with grilled meats. For a little sweetness, add a handful of raisins with the carrots. As presented, the recipe serves 4.
Ingredients:
2 Tbsp extra virgin olive oil
2 medium zucchini, diced
¼ cup finely chopped onion
1 cup water
1 Tbsp lime juice
1 tsp curry powder
½ tsp ground cumin
½ tsp salt
¼ tsp freshly ground pepper
⅔ cup whole wheat couscous
1 cup grated carrot
¼ cup slivered almonds, toasted
Procedure:
Heat oil in a large saucepan over medium heat. Add zucchini and onion and cook, stirring occasionally until starting to soften, about 3 minutes. Transfer to a large bowl.
Add water, lime juice, curry, cumin, salt and pepper to the pan and bring to a boil. Stir in couscous. Remove from heat, cover and let stand for 5 minutes. Fluff with a fork.
Add the couscous and carrot to the bowl with the zucchini; stir to combine. Serve topped with almonds.