Simple Broccoli Soup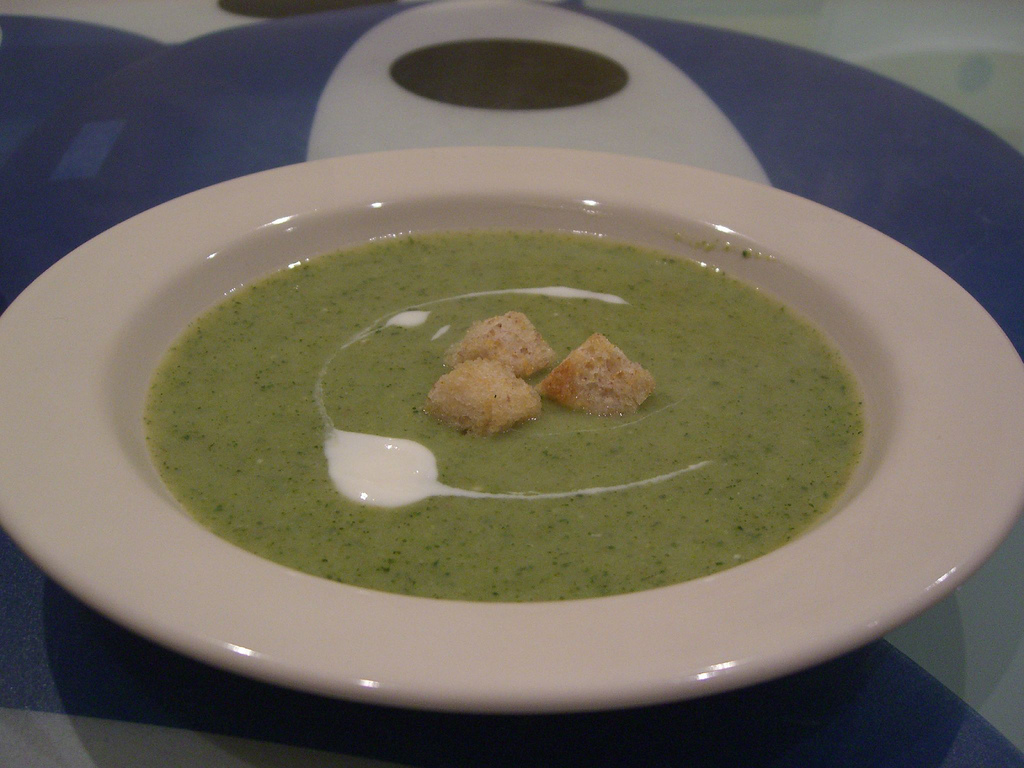 This simple soup is equally good hot or cold.  You can readily omit the potatoes for a lighter version.  A small dollop of sour cream or crème fraiche before serving is a nice complement to the soup.  The recipe serves 4-6.
Ingredients:
2 bunches of broccoli, stems trimmed and cut into ½ inch slices; florets broken apart
1 large sweet onion, or 2 leeks
¼ cup olive or canola oil
2-3 small potatoes (optional), peeled and cut into chunks
2 quarts chicken or vegetable stock
Salt and fresh ground pepper to taste
Procedure:
Heat the oil in a stockpot, over medium heat. Peel and dice onion; if using leeks, trim, cut in half, wash well, and slice, using the white and a bit of the light green stalk. Sauté the onion or leek, stirring often so that it does not burn. You want a light tan color and translucent.
Add the cut up broccoli stalks and florets and stir, allowing it to absorb a bit of the hot flavored oil. Add the cut and peeled potato pieces and stir again. Add a good pinch of salt, stock, stir, and cover.
Bring the pot to a boil, lower heat, and allow to cook over a low boil for about 45 minutes, or until you can easily pierce the potatoes with a knife (both the broccoli stems and potatoes should be fairly soft).
Using an immersion blender directly in the stockpot, blend the soup until there are no more chunks and the liquid is nice and smooth. This will take about 4-5 minutes. Season with salt and pepper.
Serve hot or refrigerate for a few hours or overnight, and serve cold – it is very refreshing.