Sweet and Sour Cabbage with Smoked Pork Chops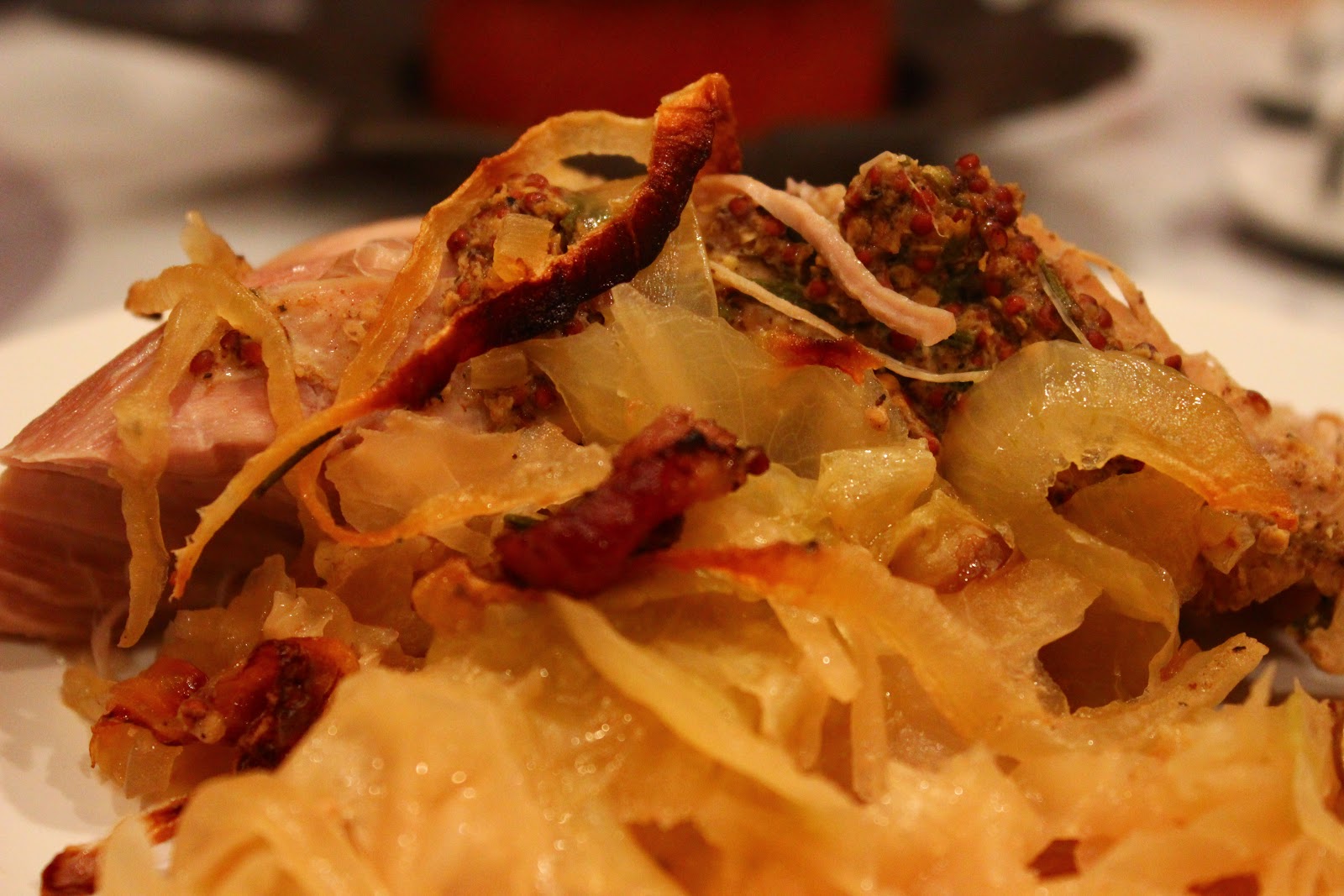 Here's a delicious recipe from the Simply Organic cookbook that combines onion and cabbage with precooked pork chops and a honey dijon sauce.  Try it out!
Ingredients:
1 Tablespoon olive oil
1 head cabbage, cored and very thinly sliced (about 6 cups)
1 red onion, thinly sliced
½ cup packed brown sugar
½ cup rice wine vinegar
Salt
Freshly ground black pepper
4 smoked / precooked pork chops (about 5 ounces each)
¼ cup Dijon mustard
1 Tablespoon honey
Procedure:
Heat the oil in a Dutch oven over medium heat. Add the cabbage and onion and cook, stirring for 2 minutes. Reduce the heat to low, cover and cook, stirring often, for 45 minutes, or until very soft.
Add the brown sugar and vinegar and cook for 5 minutes. Season with salt and pepper to taste. Place the chops on top of the cabbage. Cover and cook for 20 minutes, or until the chops are heated through.
Meanwhile, in a small bowl, combine the mustard and honey.
Remove the cabbage mixture to a large platter and top with the chops. Drizzle the mustard mixture over the chops.