Spinach with Sun Dried Tomatoes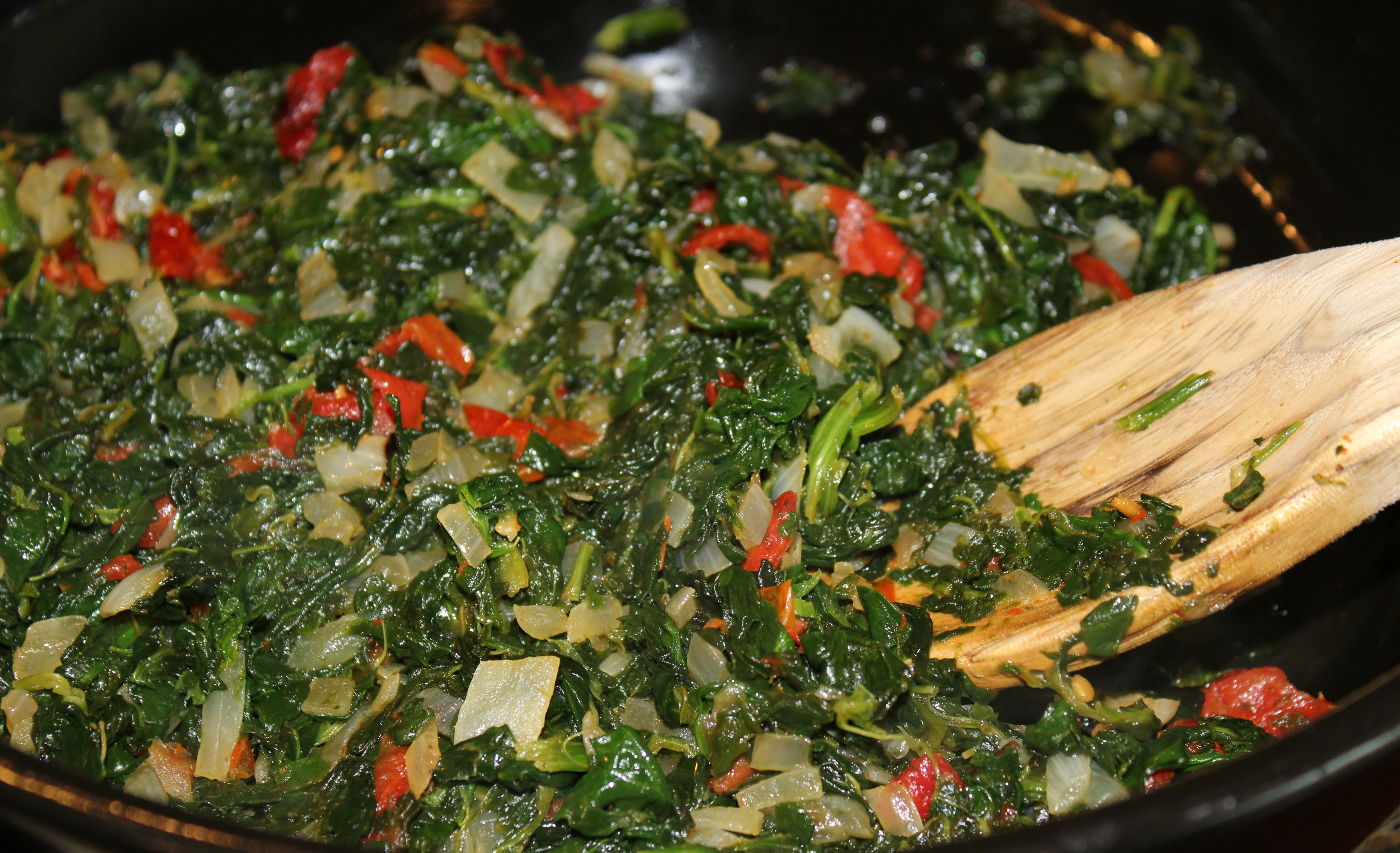 This is a quick, easy dish that can be a side dish, or served over pasta (see note at end of recipe)
Ingredients:
1 bunch spinach, washed well and stems removed.
½ small onion, chopped
2 Tablespoon olive oil
¼ cup sun-dried tomatoes, coarsely chopped
Grated Romano cheese
Salt
Procedure:
Place chopped dried tomatoes in bowl and add boiling water to cover.  Heat oil in large pan over medium heat until hot but not smoking.
Add onion to oil and cook, stirring frequently, until onion is translucent, but not browning.  Add spinach and stir to coat with oil.  Season with salt.  Cook until spinach is wilted.
Drain tomatoes and add to spinach, stir for a minute or two to heat through. Add more oil if spinach seems dry.
Remove to serving plate and sprinkle Romano cheese on top.
Note: For a complete meal, add 1 cup cubed cooked chicken, turkey, or tofu with tomatoes when cooking. Serve over pasta.