Farm News – September 7, 2020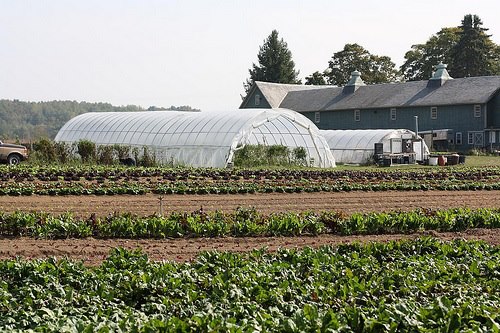 Hi Folks, I hope you had a pleasant and safe Labor Day weekend. Of course, here on the farm every day is labor day, which I suppose is better than every day being Ground Hog day but not as good as every day being Christmas. We're working hard for you! The good news for this week is that we have summer squash and zucchini coming in again. The bad news is that our tomato production has plummeted. We will try to get everyone a few more tomatoes over the next couple of weeks.
Melons are also done for the season. If you have not had a watermelon yet, you should receive one this week. We are beginning the winter squash season this week with the spaghetti kind. Hakurei salad turnips are the root vegetable this time around. These are delicious either raw or cooked and have very nice, edible greens. We have several more plantings of corn to mature, so I expect everyone will get sweet corn twice more this season.
The share for this week will be: Summer squash, beans, arugula or tatsoi, salad turnips, lettuce, fingerling potatoes, cipollini onions, peppers, spaghetti squash, and basil. Premium shares will also receive shishito peppers and scallions.
The fruit share for this week will be: Ginger Gold apples and Tosca pears.
Enjoy! Farmer John