Gingered Spaghetti Squash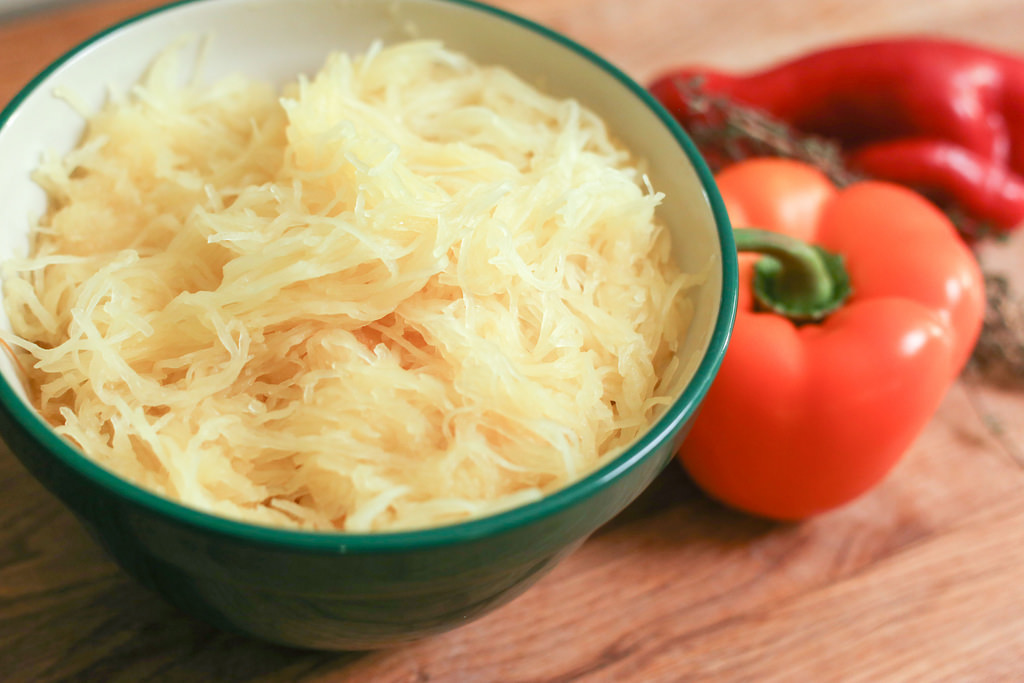 Spaghetti squash is one of the most nutritious veggies that we get in our CSA shares, and one of the easiest to prepare.  This recipe from foodnetwork.com sweetens the squash with honey and minced ginger.
Ingredients:
1 spaghetti squash, cut in half, deseeded
2 Tbsp butter
1 Tbsp honey
½ Tbsp minced ginger
Salt and pepper to taste
Procedure:
Pre-heat over to 375º. Place squash, skin side down, on baking dish and add the butter, honey, ginger and seasonings.
Bake for 45 to 60 minutes until squash is al dente. Do not overcook the squash. It is best if the squash has a little crunch, it makes it easier to shred.
Pour out the butter sauce into a small bowl. Using a fork, score the pulp and remove the strings. Place in a large bowl. The squash will "shred" into strings that look like spaghetti (hence the name).
Pour the butter sauce into the bowl with squash according to taste. You may not need all the sauce (I usually omit some of the ginger for the final dish and just return the liquid.)
Add salt and pepper to taste.