Sarah's Own Salad Dressing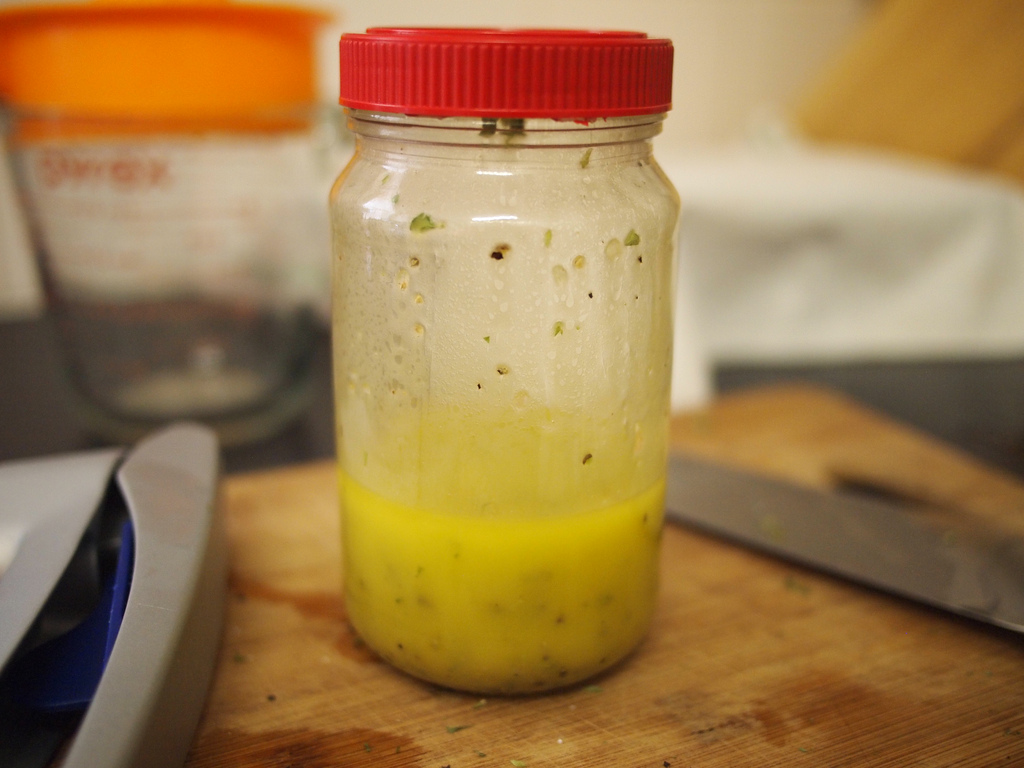 Do you find yourself turning to the same old salad dressing every time? Danielle shares with us one of her family's faves, "Sarah's Own Dressing" from Klutz Kids Cooking. Try it!
3 Tablespoon oil
1 Tablespoon vinegar
1⁄2 teaspoon garlic salt
3⁄4 teaspoon curry powder
1 Tablespoon sugar
1 teaspoon powdered mustard
1 Tablespoon lemon juice
Shake together in a jar. Easy enough.