Pumpkin Waffles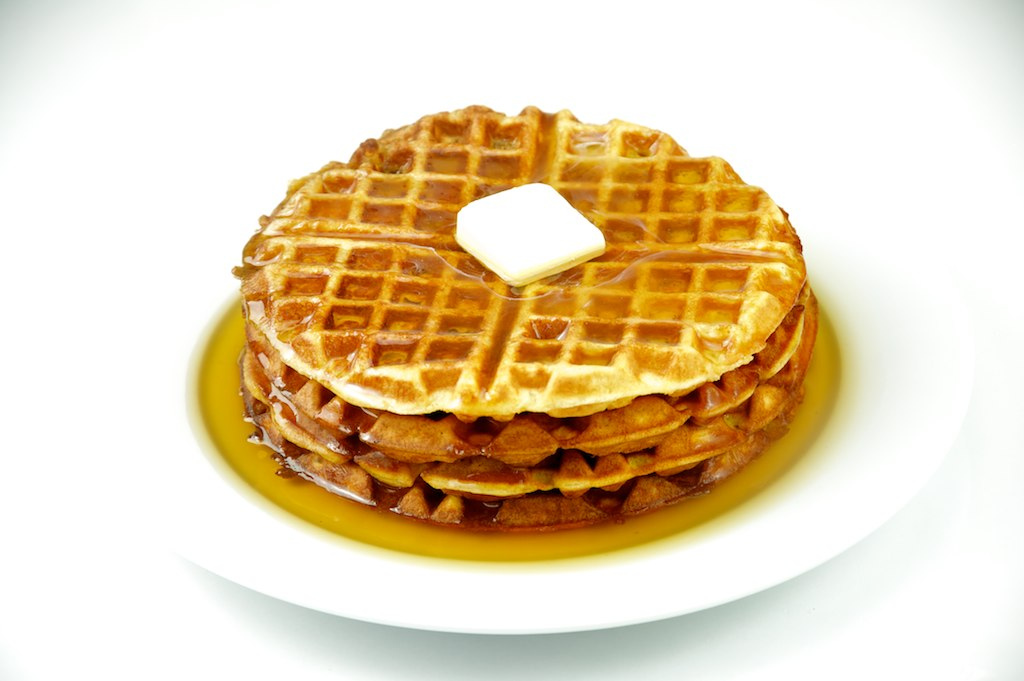 This recipe comes from the Smitten Kitchen website.  Kabocha or Buttercup squash are an easy replacement for the pumpkin in this (or any) recipe.
Ingredients:
2 1/2 cups all-purpose flour
1/3 cup packed light brown sugar
2 1/4 teaspoons baking powder
1 teaspoon baking soda
1/2 teaspoon salt
2 teaspoons ground cinnamon
1 teaspoon ground ginger
1/4 teaspoon ground cloves
4 large eggs, separated
2 cups well-shaken buttermilk
1 cup pumpkin purée
3/4 stick (6 tablespoons) unsalted butter, melted
Vegetable oil for brushing waffle iron or cooking spray
Procedure:
Preheat oven to 250°F and preheat waffle iron. Sift together flour, brown sugar, baking powder and soda, salt, and spices. Whisk egg yolks in a large bowl with buttermilk, pumpkin, and butter until smooth. Whisk in dry ingredients just until combined.
In a mixing bowl with a whisk attachment, whisk the egg whites until they hold soft peaks. Folk them gently into the waffle batter, until just combined.
Brush waffle iron lightly with oil and spoon batter (about 2 cups for four 4-inch Belgian waffles) into waffle iron, spreading quickly. Cook according to manufacturer's instructions.
Transfer waffles to rack in oven to keep warm and crisp. Make more waffles in same manner.