Roasted Carrots and Cippolini Onions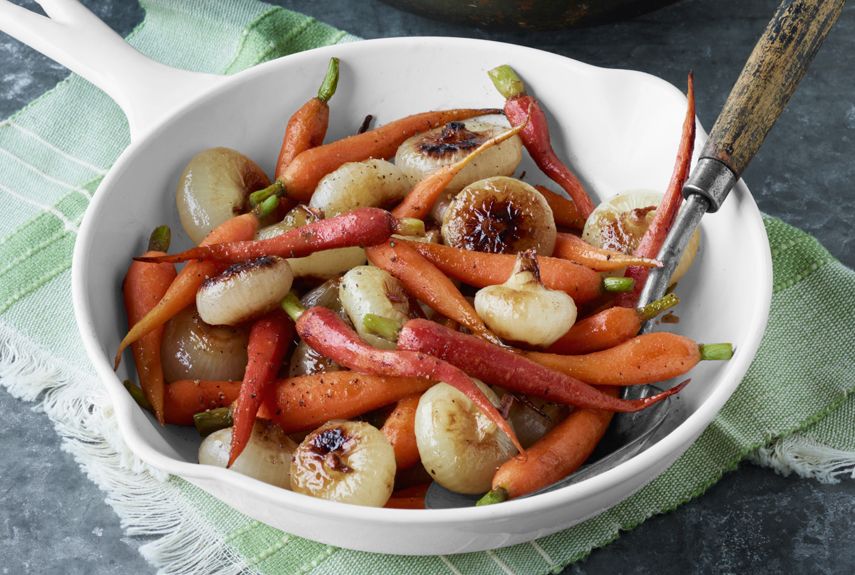 This recipe comes courtesy of Guy Fieri and foodnetwork.com. It's simple and delicious.
Ingredients:
1 lb cippolini onions, ends trimmed and peeled. Halve larger onions
2 lbs baby carrots
2 Tablespoons canola oil
1 Tablespoon butter, melted
¼ cups white wine
¼ cups chicken or vegetable stock
Salt and coarsely ground black pepper
2 Tablespoons chopped fresh Italian parsley leaves
Procedure:
Preheat oven to 400°F.
On a sheet tray, toss onions and carrots with oil, butter, wine and stock.  Season with salt and pepper.  Roast until golden and carmelized, about 25 to 30 minutes.  Toss in a shallow serving bowl, and garnish with parsley leaves.