Broccoli with Raisins and Cashews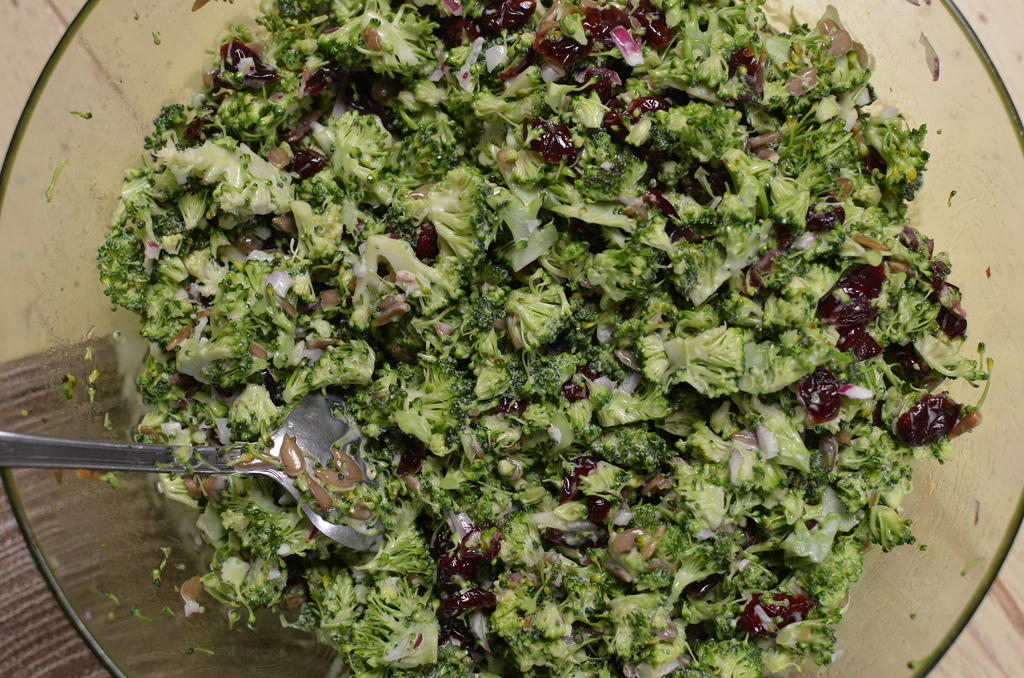 This recipe comes from Simply Organic by Jesse Ziff Cool.  It is an easy salad, and a different way to serve broccoli.
Ingredients:
1 large bunch broccoli
⅓ cup mayonnaise
3 Tablespoons red wine vinegar
2 Tablespoons brown sugar
½ medium onion, very thinly sliced
½ cup cashews
¼ cup raisins
Salt
Freshly ground black pepper
Procedure:
Cut the broccoli top into florets.  Peel away the fibrous skin from the thick stems, and thinly slice.  Place a large bowl of ice water on the counter near the stove.  Place a large pot of water over high heat and bring to a boil.  Add the broccoli and blanch for about 3 to 5 minutes, or until bright green and tender crisp.  Meanwhile, in a large mixing bowl, mix together the mayonnaise, vinegar, sugar, and red onion.
When the broccoli feels tender when tested with the tip of a knife, drain and plunge into the ice water.  Drain again and transfer to the bowl with the dressing.  Add the cashews and raisins.  Mix well and season with salt and pepper.