Acorn Squash Purée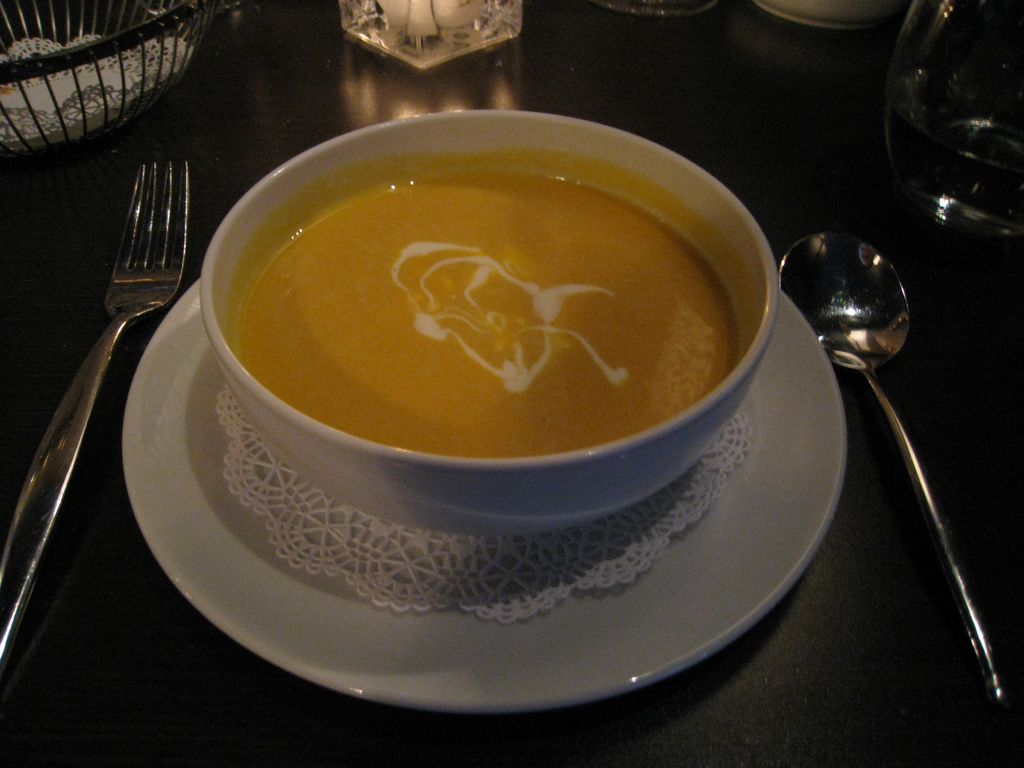 This recipe from epicurious.com is a simple way to make your acorn squash into a soup, perfect for chilly October nights.  This recipe yields 6 servings.
Ingredients:
3 acorn squash halved, seeds and strings discarded
2 Tbsp unsalted butter
Salt and ground nutmeg to taste
Procedure:
Sprinkle the cavities of the squash halves with salt and arrange the squash cut side up, in a buttered baking dish.
Cover with foil and bake at 375°F for 1 hour. Then let squash cool until it can be handled.
Scoop out the squash pulp, discarding the skin, and purée the pulp with the butter in a food processor.
Transfer the purée to a saucepan and simmer, stirring occasionally, until the excess liquid is evaporated.
Season the purée with the nutmeg and salt and pepper.
The purée may be made 1 day in advance and kept covered and chilled.