Green Beans with Walnut-Parsley Sauce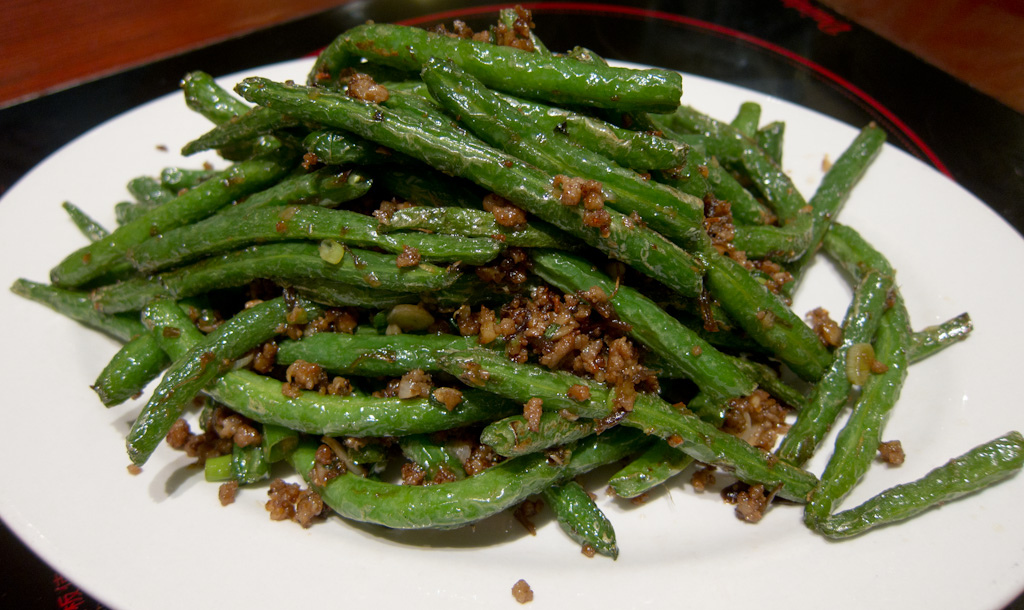 From The Food Network magazine, this recipe serves 4. It is a nice addition to our repertoire for green beans, regardless of how sweet and delicious Farmer John's beans are all by themselves.
Ingredients:
⅓ cup toasted walnuts
1 ¼ cup parsley
1 small garlic clove, smashed
2 teaspoons Worcestershire sauce
½ teaspoon grated lemon zest
½ teaspoon Kosher salt
¼ cup olive oil
1 1⁄2 pounds green beans, trimmed
Procedure:
Put the toasted walnuts, parsley, smashed garlic clove, Worcestershire sauce, lemon zest, and salt in a food processor. With the motor running, add the olive oil and process until coarsely blended.
Cook the green beans in boiling salted water until tender, 5 minutes. Drain and top with the walnut sauce.