Radicchio and Summer Squash Salad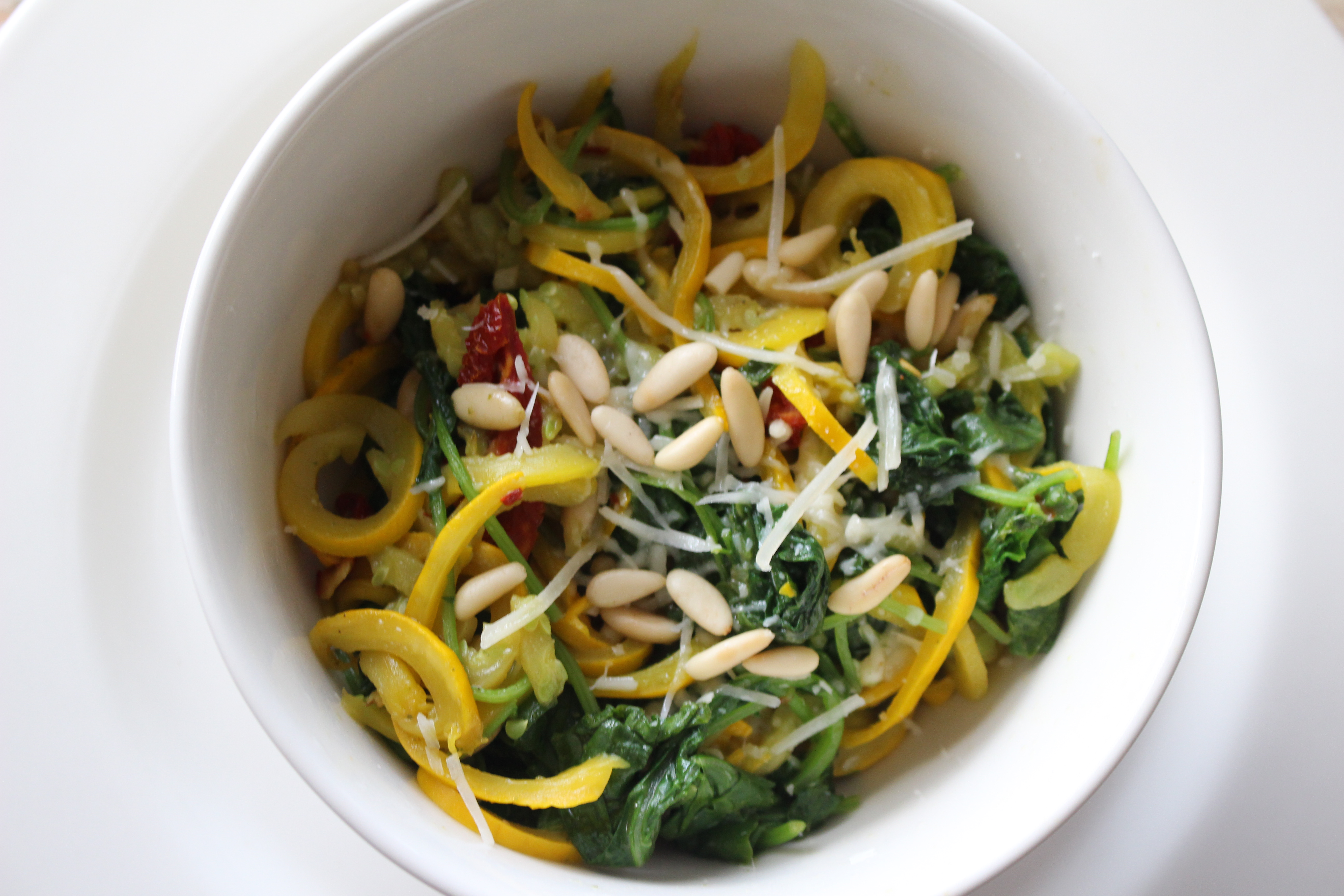 Found on Royal Rose's radicchio.com, this recipe is easy, colorful, and readily combines some of our veggies this week.  The recipe serves 6.
Ingredients:
Dressing:
½ cup olive oil
2 Tbsp lemon juice
3 Tbsp red wine vinegar
1 Tbsp honey
1 tsp Dijon mustard
1 tsp chopped fresh thyme
Salad:
1 medium zucchini, thinly sliced
1 medium yellow squash, thinly sliced
½ cup shredded radicchio
1 oz. Parmesan cheese, shaved
¼ cup toasted pine nuts
Salt and freshly ground pepper to taste
Procedure:
Whisk dressing ingredients (first six) together in a bowl, adding salt and pepper to taste.
Marinate sliced zucchini in dressing for about 3 minutes; remove zucchini and arrange on a platter in a circle.
Toss radicchio with remaining dressing in the bowl and mound in center of platter.
Sprinkle with shaved Parmesan cheese and toasted pine nuts.
Add more salt and freshly ground pepper to taste, as needed.  Enjoy!