Farm News – September 26, 2022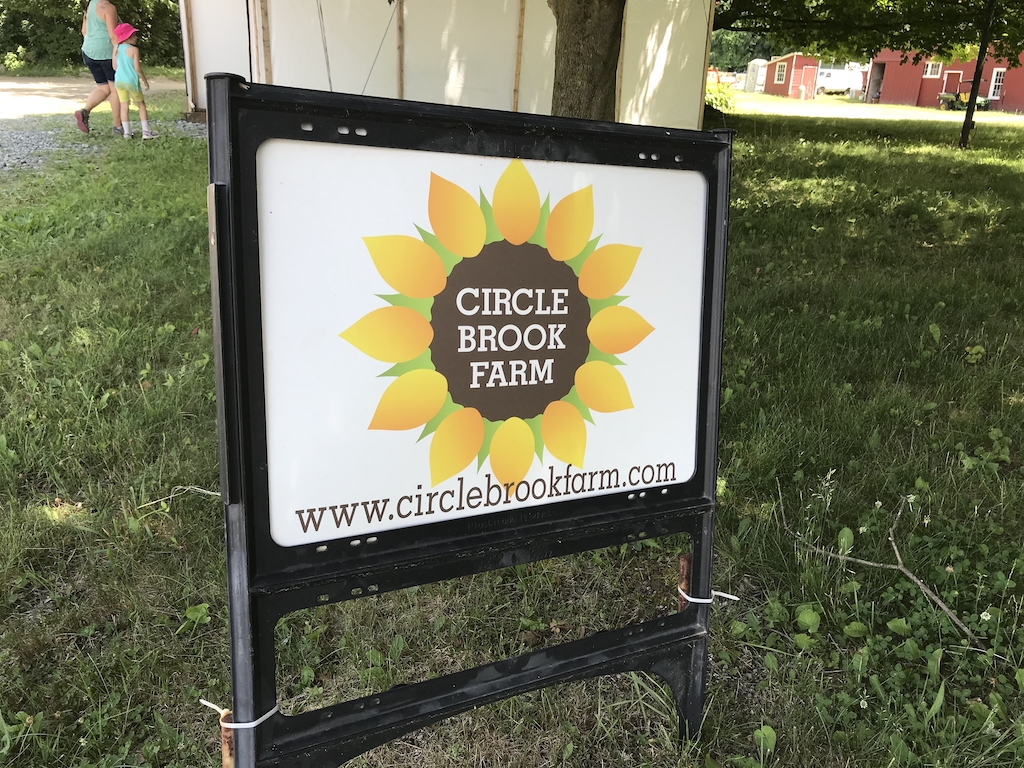 Hi Folks, The days are getting shorter, and the night are getting cooler. This past Saturday morning there was a bit of ice on my windshield, even though there was no sign of frost on the ground, and it was only forecast to drop down to 42 degrees. Later in the day, inspection of the fields revealed some damage to the sweet potato leaves, so we did indeed have the very lightest of frosts. Fortunately, all the other tender crops emerged unscathed- even the basil was fine. We are certain to have frost in the next few weeks, but we try to cover the more susceptible crops, such as the zucchini, peppers, and beans, to protect them for a few more days or even weeks. "Summers almost gone, yes, winters comin' on" (Billy Grammar – Gotta Travel On). We will try to hang on to those tasty summer veggies as long as we can, but soon the sweet corn will be replaced by sweet potatoes. But I don't expect that anyone will complain about that!
One of the biggest challenges I face as a farmer is deciding how much of each crop to plant, and when to plant the next round of crops for which succession planting is necessary. Yields can be unpredictable based on a number of variables, and the only solution to not having enough of a crop – planting more than you think you need, frequently leads to having too much. So much effort, resources and energy go into raising a crop that is distressing to see it going to waste. This is an especially daunting dilemma when the crop is very labor intensive to harvest and does not store well. We cannot afford to spend the time picking something for which we do not have an outlet. One of the solutions has been to sell some of the excess wholesale; I have a few health foods stores and some other farmers that I work with. Unfortunately, it has grown increasingly difficult to sell to these outlets because very few have a commitment to supporting local agriculture.
During the last few years, another solution has emerged to minimizing food waste in the form of a group called Local Share, part of the Foodshed Alliance. Their mission is to collect excess and second quality produce from local farms to distribute to regional food banks and soup kitchens. We donate tens of thousands of pounds to them every year. The also run a gleaning program wherein volunteers come out to the farm to harvest crops that will go to waste. This year they have had a harder time getting volunteers and the few dedicated folks left are mostly elderly women. After a few, once a week stints, picking beans they have regretfully begged off, saying that it is just too hard on their bodies.
I sent out an event schedule for volunteer days last week, but so far have not had much response. In the next few weeks copious quantities of beans will be left unpicked. If there are any members who would like to come out at anytime to pick for themselves to freeze or to be donated, please be in touch.
The share for this week will be: Carrots, beans, purple potatoes, kale lettuce, arugula or tatsoi, sweet corn, red onions, zucchini, butternut squash and choice of an herb. Premium shares will also include endive or escarole and daikon.
The fruit share for this week will be: Blondie apples and Starkrimsom pears.
Enjoy! Farmer John