Cabbage, Carrot, and Apple Salad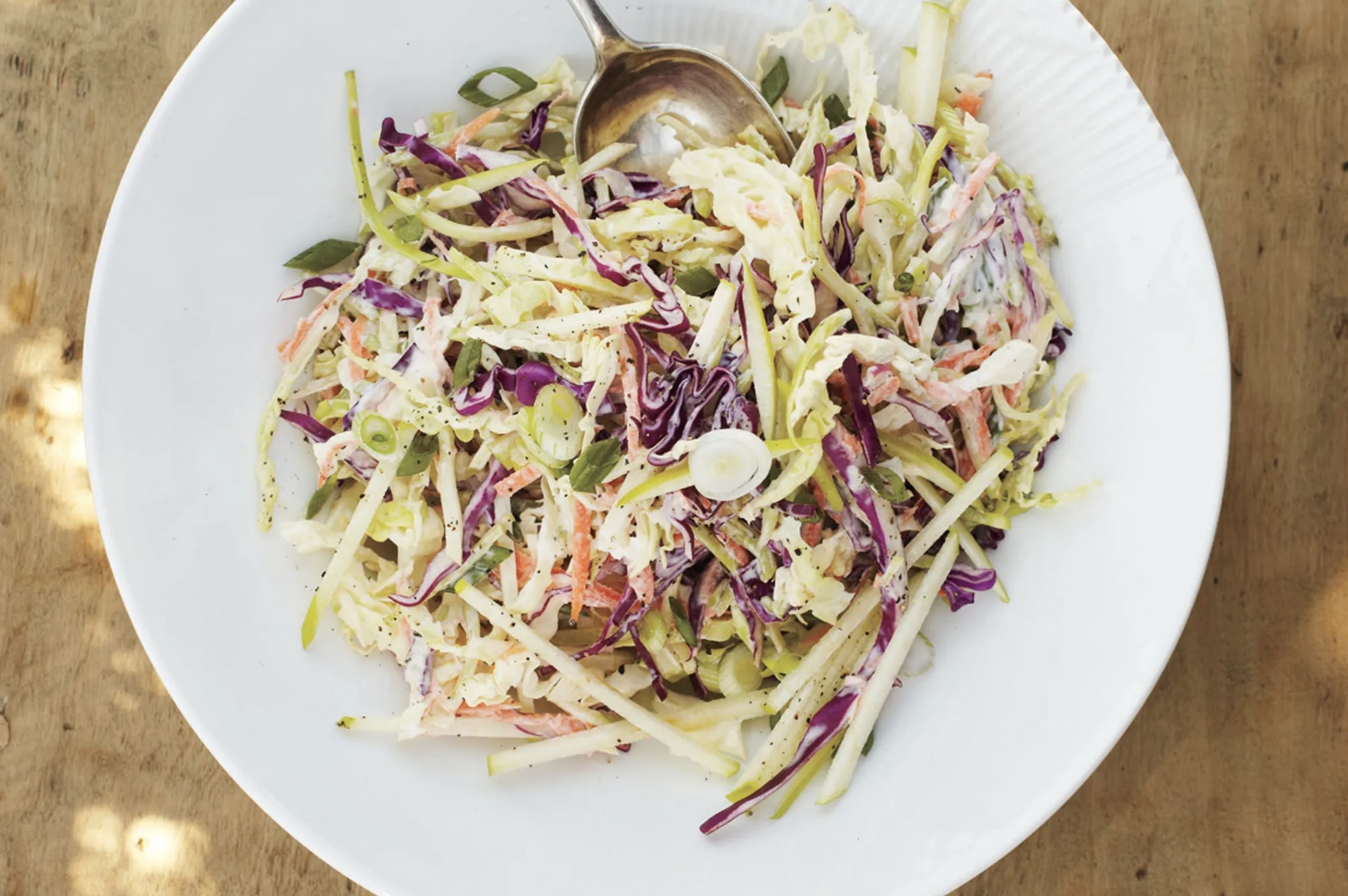 From Gourmet Magazine via epicurious.com comes this lovely fresh salad.  If you have a mandoline to thinly slice the vegetables, all the better, but it is not required.
Ingredients:
3 Tablespoons apple juice
2 Tablespoons fresh lemon juice
1 Tablespoon olive oil
½ teaspoon caraway seeds, lightly crushed
½ head Savoy cabbage, cored and very thinly sliced (about 4 cups)
2 large carrots, very thinly julienned (about 2 cups)
1 Granny Smith apple, quartered, cored, and sliced crosswise ⅛" thick
Fresh parsley leaves (for garnish)
Procedure:
Whisk together juices, oil, and caraway seeds. Season with salt and pepper and toss with cabbage, carrots, and apple. Let stand at room temperature, tossing occasionally, 40 minutes to allow flavors to blend and cabbage to wilt.
This salad will be better if made 1 day ahead. Place plastic wrap directly on surface of salad, then cover bowl and chill. Season again with salt and pepper if needed before serving.
Note: Try replacing the apple juice with apple cider vinegar for a stronger flavor.