Sweet Potatoes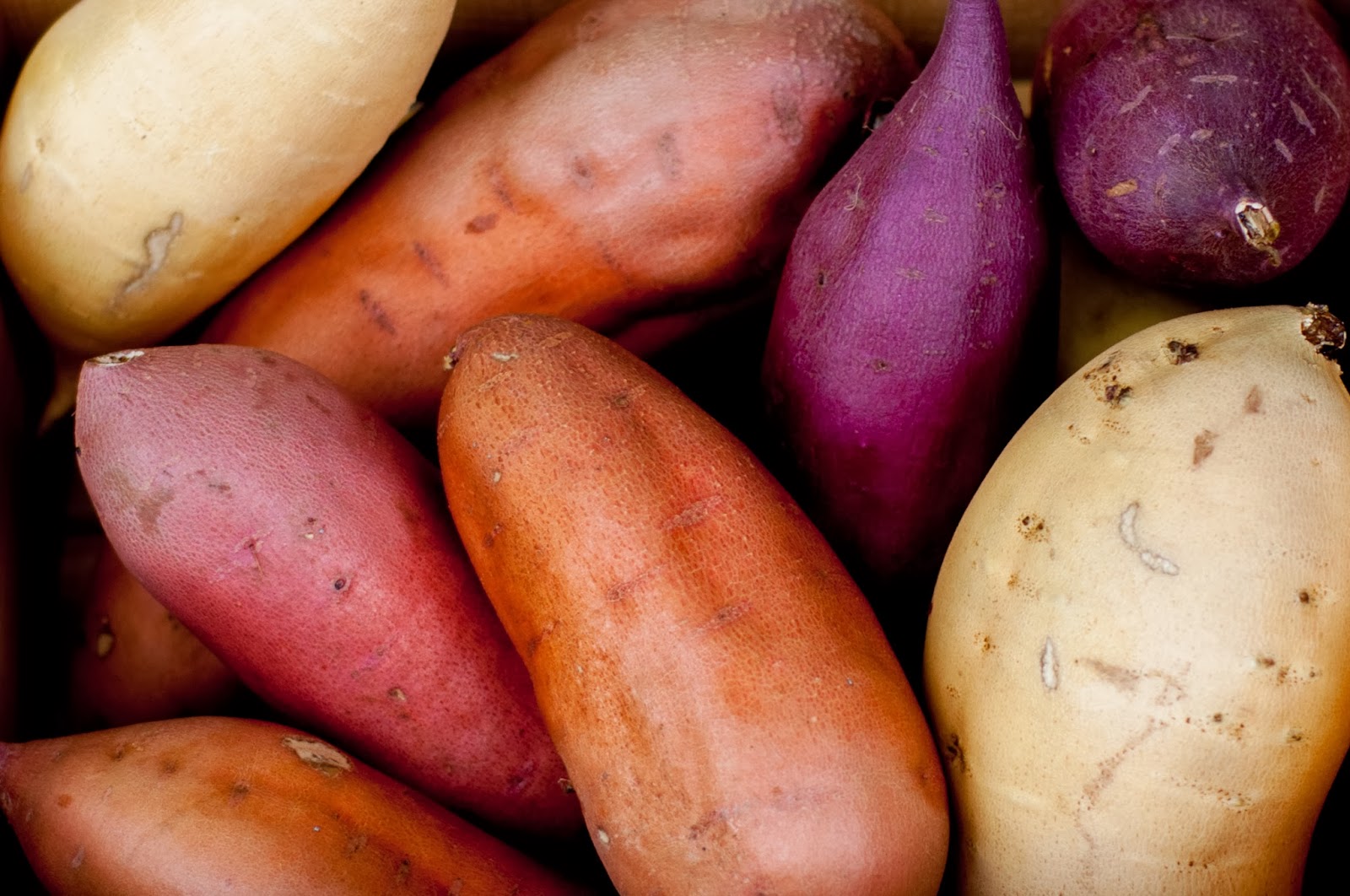 Sweet potatoes are native to Central and South America and are one of the oldest vegetables known to man.  They have been consumed since prehistoric times as evidenced by sweet potato relics dating back 10,000 years that have been discovered in Peruvian caves.
Christopher Columbus brought sweet potatoes to Europe after his first voyage to the New World in 1492.  By the 16th century, they were brought to the Philippines by Spanish explorers and to Africa, India, Indonesia, and southern Asia by the Portuguese. Around this same time, sweet potatoes began to be cultivated in the southern United States, where they still remain a staple food in the traditional cuisine.
Sweet potatoes belong to an entirely different food family than either yams or the common potato.  There is often much confusion between sweet potatoes and yams.  True yams are native to Africa and Asia.  The "yams" that you find in U.S. grocery stores are probably sweet potatoes.
Depending upon the variety, of which there are about 400, the skin and flesh of the sweet potato may be almost white, cream, yellow, orange, pink, or deep purple.  Sometimes this root vegetable will be shaped like a potato, being short and blocky with rounded ends, while other times it will be longer with tapered ends.
Sweet potatoes should be stored in a cool, dark, well-ventilated place, where they will keep fresh for up to ten days.