2023 Registration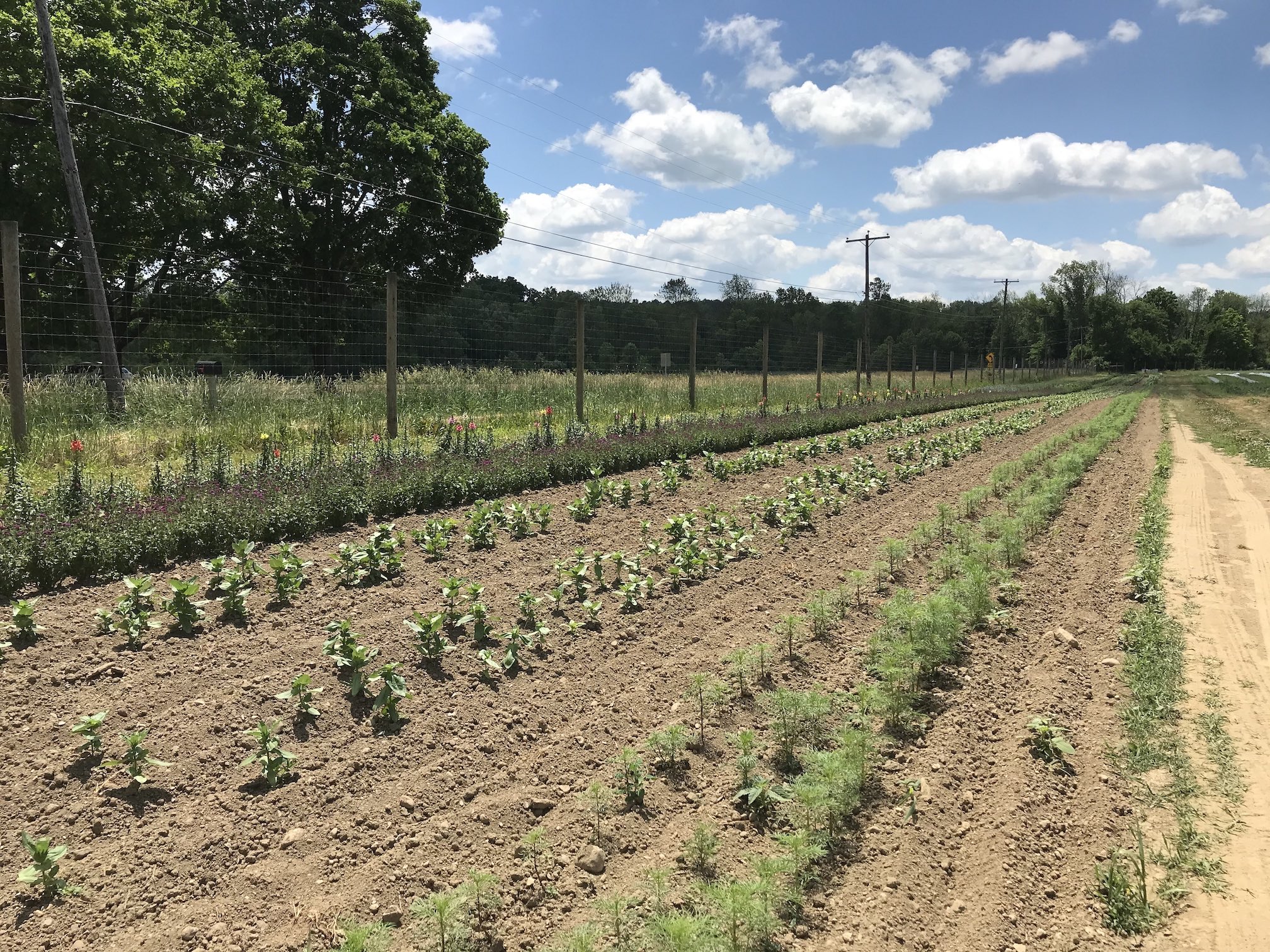 Happy winter everyone! It is time to register for the 2023 CSA season!   Know your farmer. Know your food.
CSA stands for Community Supported Agriculture.  CSA members pre-pay for "shares" in a local organic farm at the beginning of the season in March when the farmer most needs the money. Then during the harvest from June through November, the farmer delivers a weekly assortment of vegetables, herbs, and some fruit.
100% of your food dollars go to the person who is growing it. You support sustainable, local agriculture and get freshly picked organic produce at reasonable prices.  In addition, you know the farmer growing your vegetables and can visit the farm – establishing a personal connection with your food supply.
COST INFO:
This year Farmer John is offering 3 share types:
Premium share:  Will contain on average 10-12 items and more of many items
Basic share:  Will contain on average 9-10 items and be about 75% of the premium share
Half share (pre-bagged):  Will contain on average 9-10 items and about 50% of the premium share.
This share is pre-bagged and the cost includes the cost of bagging. There is no bag refund for this share.
More details:
Our season runs for 24 weeks and will begin in June.
Organic Egg and Fruit shares will be available to purchase in the spring.
See our Weekly Shares page for examples of past year share contents
Early Bird Pricing
(pay in full by March 1)
Regular Pricing
(pay in full by June 1)
Premium
$950
$990
Basic
$795
$825
Half Share (pre-bagged)
$640
$660
If you can not pay your share in full, a $200 non-refundable deposit holds your spot.  Email westfieldcsa@gmail.com for more information.
To Register:
Click here to register online
Then submit your payment electronically (Venmo, Zelle) or mail us a check
or
Click here to download a membership form
Then print and mail the application.  You can include your check with the application or pay electronically (Venmo, Zelle).
You will receive a confirmation email within a few days of receiving your payment.
If you have any friends who are interested, feel free to forward this info to them!
Stay warm, it's just a few more months to go!