Ground Beef and Veggies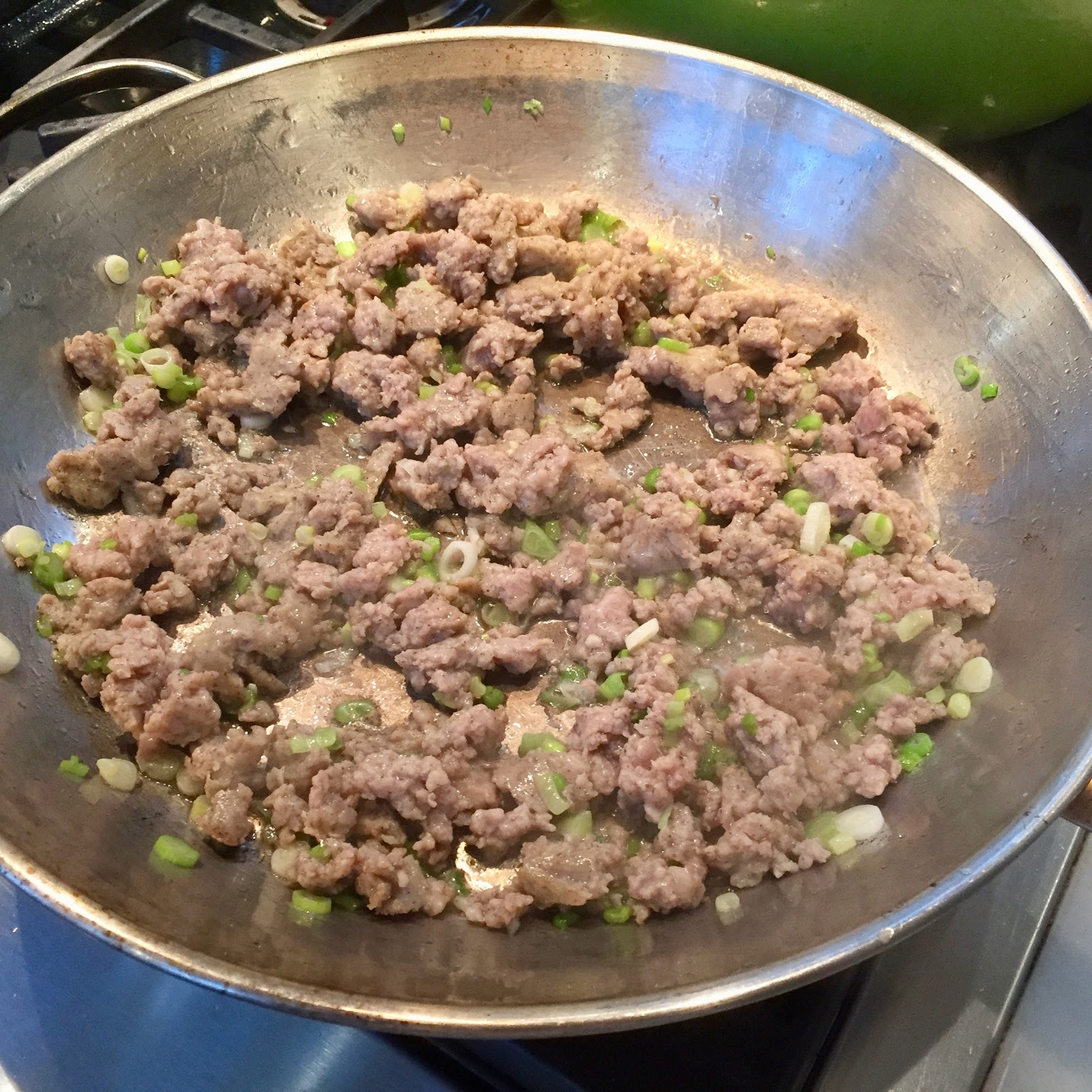 The recipe serves 4 and can be accompanied with a simple rice or couscous.
Ingredients:
1 bunch lettuce, cut into ¼-inch strips
1 yellow onion, diced
2-3 scallions, white and light green parts, cut thin (optional)
½ lb ground beef
3 tomatoes, skinned and diced (canned and diced tomatoes are OK, too)
1 bunch fresh dill, minced
2 Tablespoons unsalted butter (or vegetable oil)
1 Tablespoon tomato paste
Salt
Procedure:
Cook the onions in butter (or vegetable oil) until translucent. Add the ground beef and cook 5 minutes.
Mix tomato paste with 1 spoonful of hot water and add to the pot, along with the diced tomatoes. Cook all for 1-2 minutes. Add the lettuce and salt and cook until lettuce is soft.
Remove from stove, mix with fresh dill and serve. You can serve with thinly sliced scallions on top and more lettuce.