Sweet Corn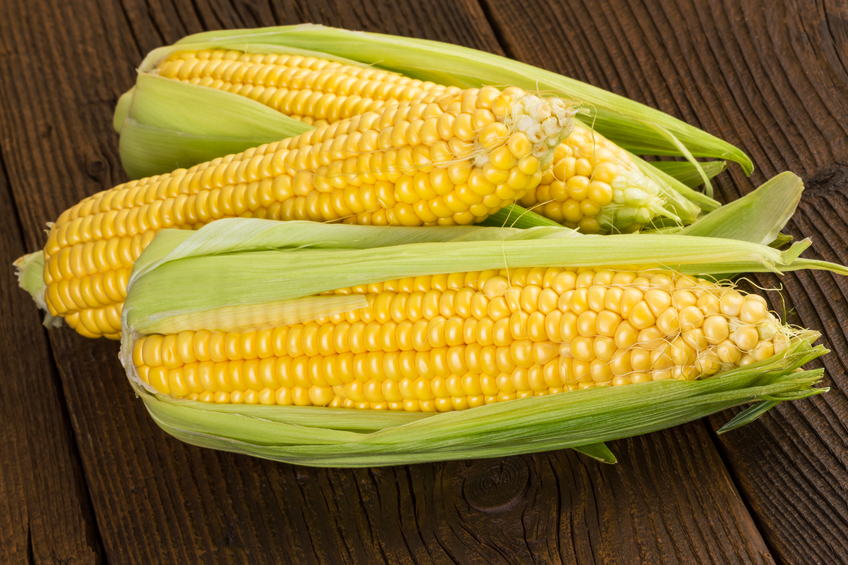 Corn, also known as "maize", is one of the most important cereal crops grown around the world.  Farmers differentiate "sweet" corn – varieties grown as food – from other varieties used for animal feed, industrial use, or products like flour, corn syrup, and popcorn.  Corn was originally domesticated starting around 9000 years ago in south-central Mexico, with early farmers selecting favorable traits from the wild teosinte plant.  By the time of European colonization in the 15th century, corn had spread across the Americas and become a major food source for the indigenous population.
One cup of raw white corn has about 130 calories, 2 grams of fat, 5 grams of protein, 29 grams of carbohydrates and 4 grams of fiber with no cholesterol.  Corn is also naturally gluten-free.
Corn can be microwaved, boiled, steamed, roasted, or grilled, or removed from the ear and incorporated into other dishes.  Corn starts to dry out and become starchy as soon as it is harvested, so it's best to use it quickly.  Don't remove the husk until you are ready to use the corn – exposing the kernels to air will speed the drying process.  Unwashed and unpeeled corn can be kept in the refrigerator for up to a week. 
When you remove the husk and silk, you might find an earworm – these pests are extremely difficult to avoid when using organic farming practices.  The corn is still safe to eat, just discard the worm and cut off any damaged sections of corn.
If you want to keep corn tasty and safe-to-eat for longer, you may want to consider freezing it.  First, shuck and blanch the corn – don't skip this step, even if you're short on time.  Blanching corn before freezing helps preserve its yellow color and prevents the need to cook it after defrosting.  Then, cut the corn off the cob and place in a freezer safe bag. Frozen corn will stay good for up to a year.