Braised and Glazed Butternut Squash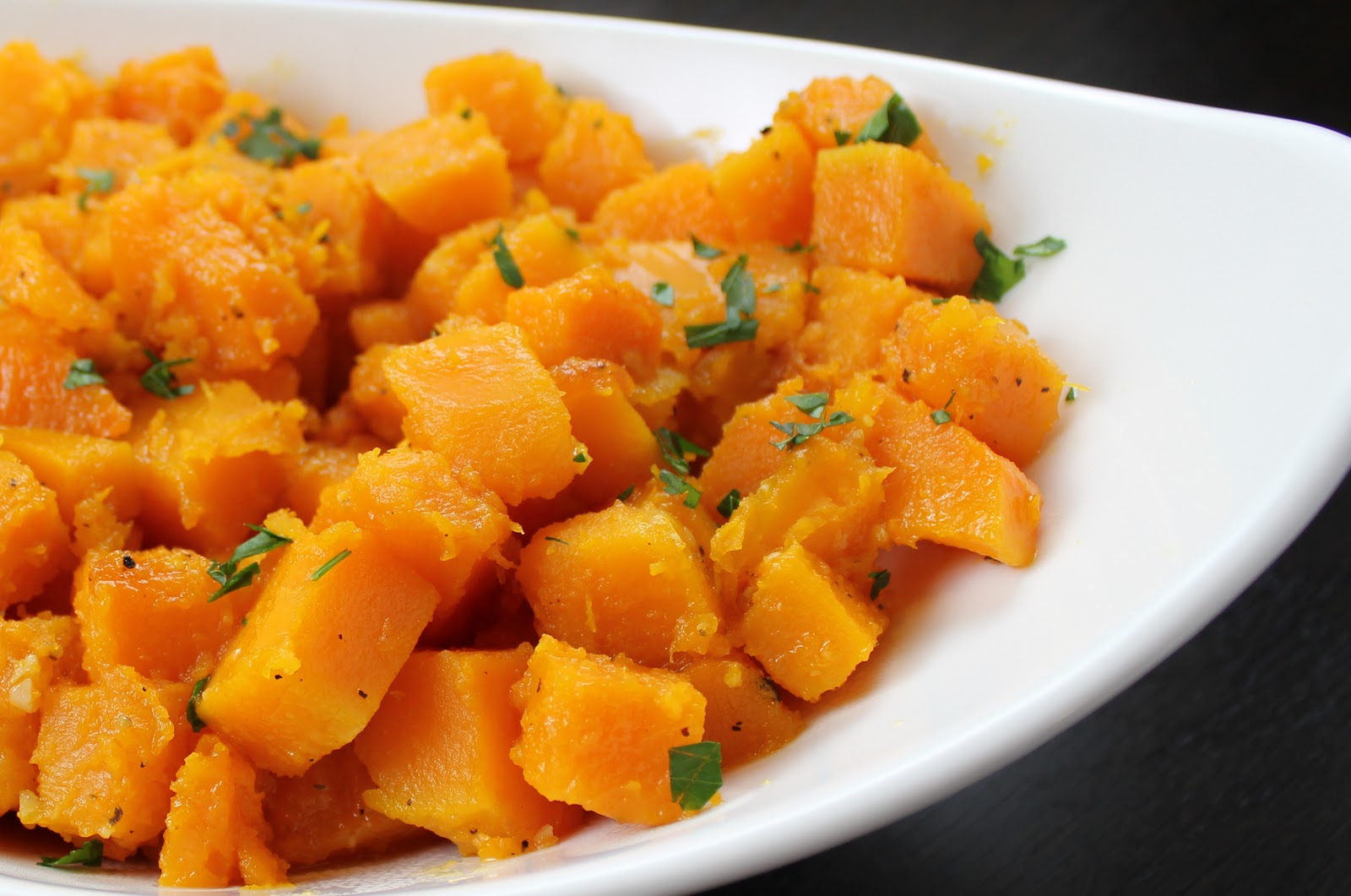 This recipe is taken from Mark Bittman's How to Cook Everything.  Once you peel and cut the squash, you braise it in a small amount of liquid, then boil off the remaining moisture to glaze it.  You can use any winter squash (except spaghetti), though they will all be more difficult to cut and peel than butternut.  Serves 4.
Ingredients:
2 Tablespoons extra virgin olive oil
1 Tablespoon minced garlic
1½ lbs butternut or other winter squash, peeled and cut into ½ to 1 inch cubes
¼ cup stock or water
Salt and freshly ground black pepper
Chopped fresh parsley leaves for garnish
Procedure:
Put the oil and garlic in a large deep skillet with a tight fitting lid over medium heat. When the garlic begins to color, after about 2 minutes, add the squash and the stock and sprinkle with salt and pepper. Bring to a boil, cover, and turn the heat down to low. Cook stirring once or twice, until the squash is tender, about 15 minutes.
Uncover the pan and turn the heat up to medium-high. Cook, shaking the pan occasionally and stirring somewhat less often, until all the liquid is evaporated and the squash has begun to brown, 5 to 10 minutes. Turn the heat to low and cook until the squash is as browned and crisp as you like. Taste and adjust the seasoning. Garnish with parsley and serve.