Potato Leek Soup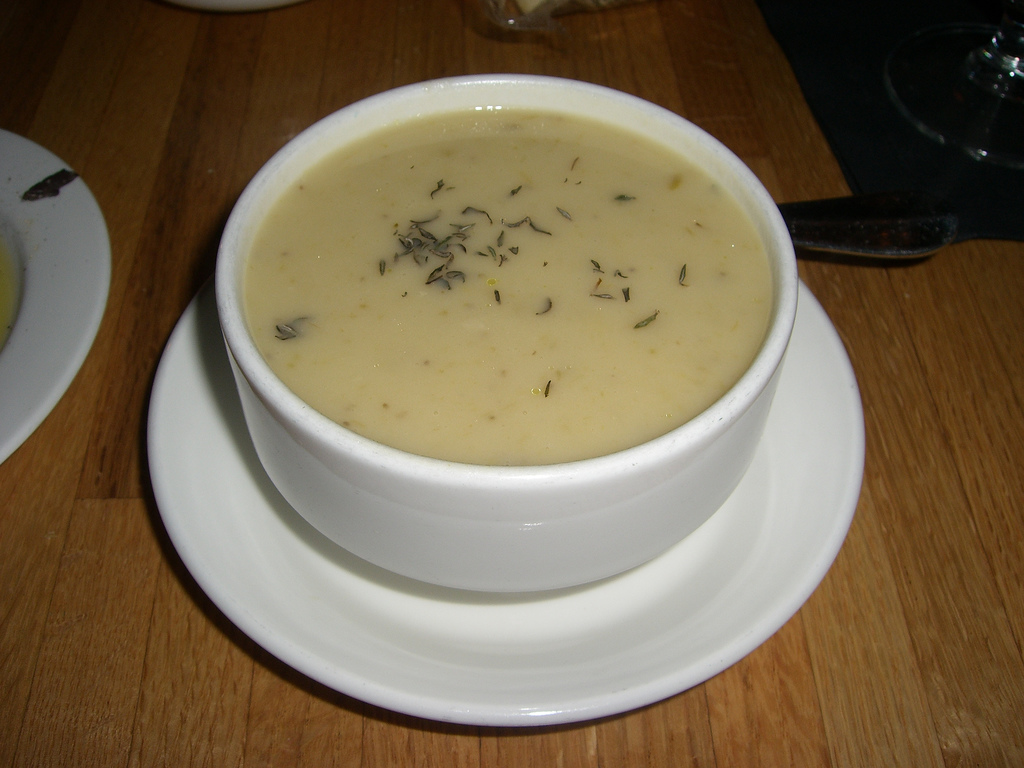 Here is a reliable standby soup from epicurious.com.  It can be prepared ahead of time and kept in the refrigerator or frozen.  Serves 4.
Ingredients:
3 Tablespoons butter
2-3 large leeks (white and pale green parts only) halved lengthwise, thinly sliced (about 4½ cups)
2 large Russet potatoes (about 18 ounces) peeled and diced
4½ cups chicken stock
2 Tablespoons chopped fresh chives
Procedure:
Melt butter in heavy large saucepan over medium heat.  Add leeks.  Stir to coat with butter.  Cover saucepan and cook until leeks are tender, stirring often, about 10 minutes.  You may need to add a small amount of broth to ensure they don't brown or stick to the pan.
Add potatoes.  Cover and cook until potatoes begin to soften but do not brown, stirring often, about 10 more minutes.
Add remaining broth.  Bring to a boil.  Reduce heat, cover, and simmer until vegetables are very tender, about 30 minutes.
Purée soup in batches in processor until smooth.  Return to saucepan.  Thin with additional stock if soup is too thick.  Season with salt and pepper.
Bring soup to simmer.  Ladle into bowls.  Garnish with chives and serve.