Buttercup Squash with Apples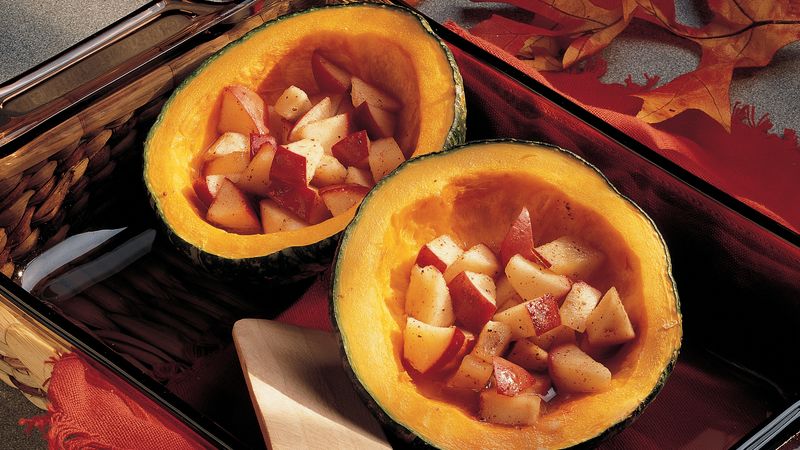 This recipe is from the Betty Crocker Cooking for Two cookbook and is a perfect pairing of fall crops.  Buttercup squash, like acorn squash, isn't always easy to peel – this makes it a great squash for stuffing with other things.  With brown sugar and apples, this recipe makes for a sweet side dish.  Serves 2.
Ingredients:
1 small buttercup squash (or acorn, or kabocha)
½ cup chopped tart cooking apple
2 teaspoons packed brown sugar
2 teaspoons butter or margarine, softened
½ teaspoon lemon juice
⅛ teaspoon ground nutmeg
Procedure:
Heat oven to 400°F.
Cut squash in half and remove seeds and fibers. Place squash halves, cut side up in ungreased baking dish. Mix remaining ingredients and spoon into squash halves.
Cover and bake 30 – 40 minutes or until squash is tender.