Daikon Radish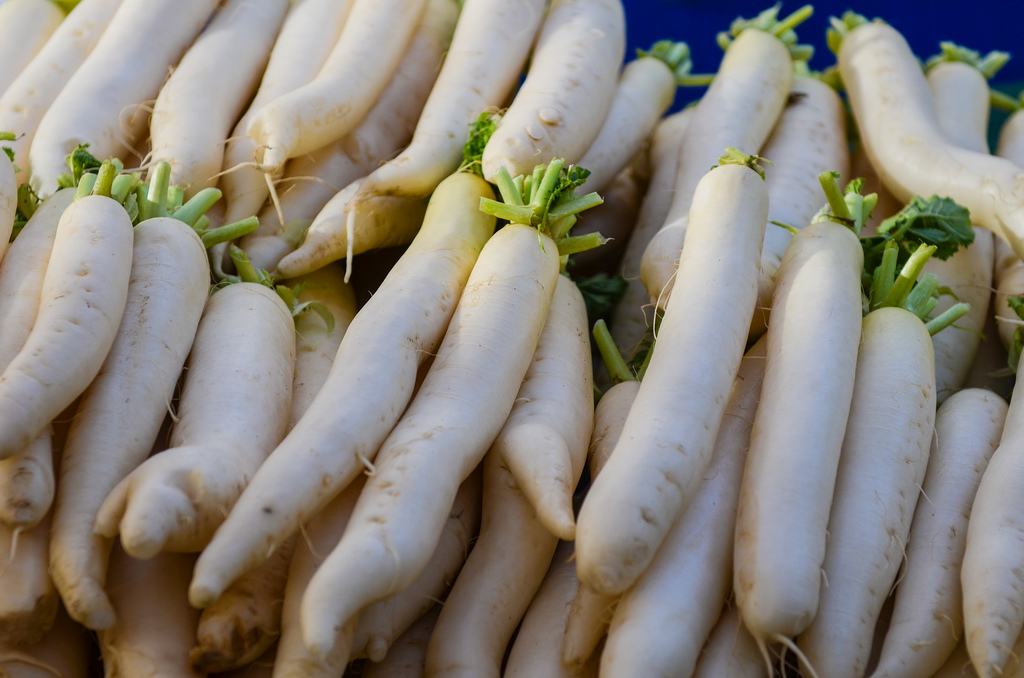 Daikon, or white radish, is traditional to Asian cooking. It is a long white radish, and given its shape and color, has been called an "icicle radish". It is extremely versatile in cooking. You can use it anywhere you would normally use a regular radish, and in some ways that are unique.
Serve it raw, sliced or grated in salads. Cut it up for soups or stews. Roast them with your favorite vegetables. Shred them into your favorite cole slaw recipe. Prepare them as you would a carrot – peel the outside, and cut off the top. But don't necessarily throw away those greens! They are rich in vitamin C, beta carotene, calcium, and iron.
According to the website whatscookingamerica.net, a secret to preparation is to cook them with a bit of rice bran to keep the white color, and remove some of the bitterness.