Carrot/Almond Fudge (Gajar ki Barfi)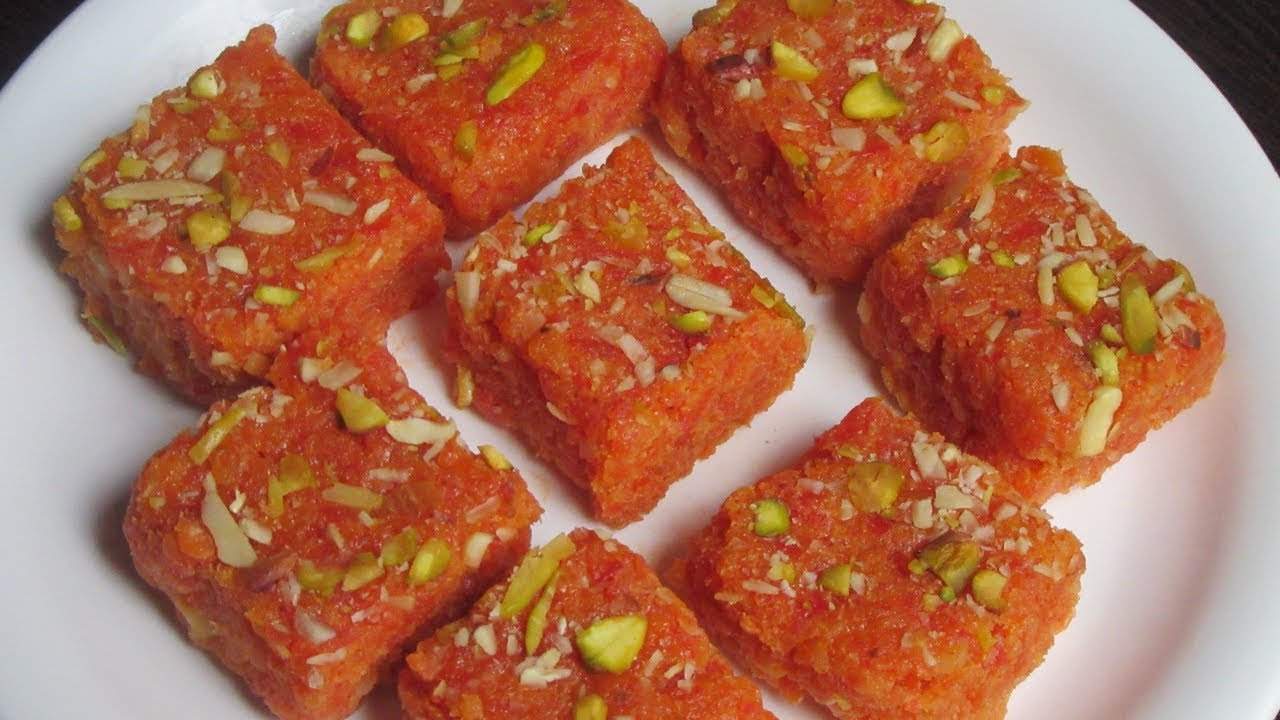 Ingredients:
5-6 (about 1 pound.) medium/large carrots, trimmed, peeled, and grated
¾ cup of half-and-half
½ teaspoon ground cardamom
½ cup finely chopped golden raisins
½ cup ground, whole almonds
¼ cup white sugar
½ cup crumbled jaggery (unrefined sugar) or dark brown sugar
3 tablespoons ghee or melted butter
1 cup whole-milk powder (mava)*
Garnish: a slivered or sliced almond
Procedure
Put all the ingredients (except the milk powder) into a glass container with lid. Cover and heat in a microwave oven on high for 6 minutes. Uncover, scrape the bottom of the vessel, and stir. Cook uncovered on medium (50 power) for increments of 5 minutes for a total of about 15 minutes, stirring after each 5- minute period. When ready the mixture should be thick. If not, keep cooking it at 1-minute intervals. Stir in the milk powder and heat in the microwave oven for another few minutes on medium (50 power).
Let the carrot fudge cool until it can be rolled into small balls. You may press a slivered almond in it. Cover and refrigerate until served.
Yield: about 16 pieces
* Note: You can use skim milk powder with ¼ cup heavy cream.