Brussels Sprouts with Buttermilk Dressing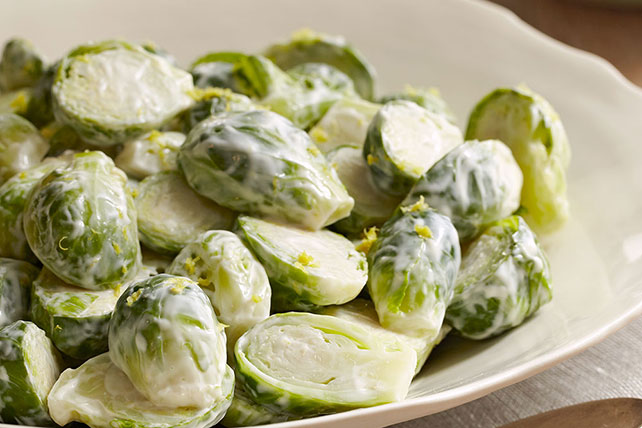 This recipe hails from one of my favorite veggie cookbooks, Serving up the Harvest, and it serves 4. Enjoy!
Ingredients:
1 ½ lb. Brussels sprouts, trimmed and halved (6 cups)
½ Cup buttermilk
½ Cup mayonnaise
2 Tablespoons fresh lemon juice
2 Tablespoons chopped fresh parsley
1 garlic clove, minced
Salt and fresh ground pepper
Procedure:
Steam Brussels sprouts over boiling water until tender but still crunchy, about 6-8 minutes. Immediately plunge into cold water to stop the cooking. Drain well.
Process the buttermilk, mayonnaise, lemon juice, parsley and garlic in a blender until thoroughly mixed. Season with salt and pepper.
About 30 minutes before serving, pour the dressing over the Brussels sprouts and toss gently. Toss again before serving.