Farm News – July 3, 2017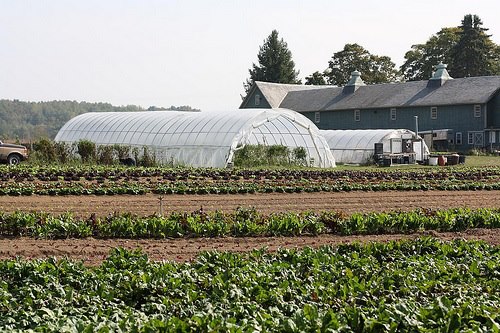 Hi everyone, happy Fourth of July!  We have a wonderful share for you this week.  The peas continue to come in and we have carrots; peas and carrots just like my mom served us out of a can (not!). Also new for this week are cucumbers; we have some Kirby (pickle type), English (long slender, bumpless, and mostly seedless), and some regular slicers.  You will get some of each type in the coming weeks.
We also have fresh sweet onions with the tops still on.  You can use the tops to make soup stock if you are so ambitious.  They don't keep well, so use them up soon.  You'll be getting lots more that are better keepers soon.  Peppers, eggplant, and potatoes are coming soon, and tomatoes too (although not soon enough!).
The share for this week will be:  Lettuce (2 heads for premium shares), kale, carrots, Swiss chard, peas, summer squash, broccoli or kohlrabi or Napa cabbage, cukes and sweet onions.  Fennel and an herb for the premium shares.   
Enjoy!   Farmer John