Farm News – November 5, 2018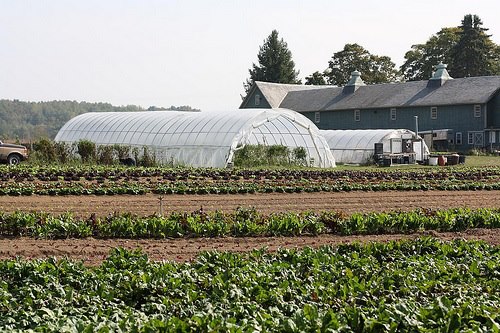 Hi Folks – So torrential rains delivered another 4 inches of water this past Friday night into Saturday morning. By Saturday afternoon, the creek behind the house overflowed and flooded the part of the field where we have been trying to harvest the sunchokes. After last week's unseasonable warmth, the fields were just starting to dry out a bit. We are forecast to receive more heavy precipitation from strong storms overnight and through Tuesday. The monsoon season heads into a fourth month! I'd like to cry, but I don't want another drop of water to hit the ground.
The share for this week will be: peppers (the last of them), beets, Napa cabbage, spinach, arugula, sweet potatoes and choice of cilantro or dill. Premium shares will receive some daikon.
Enjoy! Farmer John