Farm News – June 8, 2020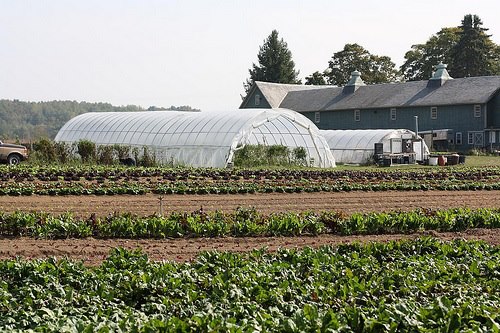 Hi Folks, So we have arrived at the week for which you have been waiting – the first delivery of the season!  My crew and I have been working hard for you over the last 2 months. We have lots of great veggies in store for you in the weeks ahead. 
The first shares are typically on the small side and usually heavy on greens and this year is no exception.  There are loads of peas hanging on the vines, but we need to wait for them to fill out.   The summer squash crop looks great and should begin to produce abundantly with each passing week.  Napa cabbage and broccoli are on the horizon.  For this week, you have the makings for a BIG salad.
The share for this week will be:  Red or green leaf lettuce, radishes, baby Swiss chard, endive (frisée) and an herb- parsley, oregano, or garlic chives.  Premium shares will also have arugula.
Be well, Farmer John